PayPal is one of the most convenient payment methods since you can use it to buy various products or services in a snap, or even send money to someone. Unfortunately, there are many articles out there claiming that you can get free PayPal money, but most of these methods are not legit. If you're looking for a way to earn free PayPal money, this article will show you how!
Referring a Friend to Buy Crypto
You can easily earn PayPal money by sending your unique referral code to your friends who can use it to buy crypto. This is one of the most simple and quickest methods of earning PayPal money ever. If you'd like to use it, here are the required steps:
Register a new PayPal account from a mobile app or a website. Keep in mind that if you've registered through someone's referral link, you'll receive a bonus of $10.
Send your unique referral code to your friends (who haven't used PayPal for crypto transactions).
Your friends then must buy at least $5 worth of crypto using your code, through PayPal.
Once the purchase is verified, you'll receive $10 to your PayPal account.

Using Rakuten
Another easy, but not technically 100% free method of earning PayPal money is by using Rakuten - the cashback service which you can use for your favorite online stores, collect points, and earn cashback. This website supports more than 2500 stores, and the more purchases you make - the more PayPal money you'll get.
Unfortunately, you'd have to wait quite a lot to actually receive it - up to three months, so if you are not patient, there are faster options out there.

Using Honey
Similarly to Rakuten, you can also earn PayPal money using Honey Gold - a cashback service that is actually owned by PayPal, and which has coupon options, so you can save money on all online purchases too. Unlike the previous service, Honey actually pays out instantly, and the minimum amount you'll be able to withdraw is $10.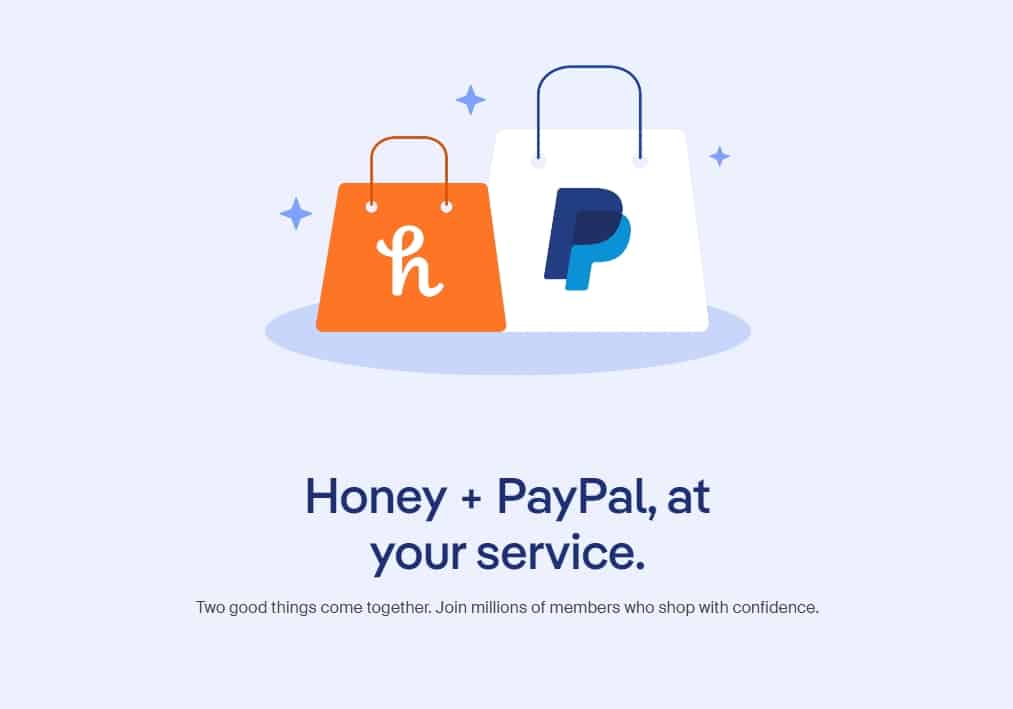 Using thePAYEE
This app is a giveaway platform, where they basically give free money, pick a winner and directly send free Paypal money to the winner's account. However, unlike GPT sites which offer everyone a chance to earn unlimited money, in ThePAYEE, not everyone who joins will get free money. They pick winners who are randomly chosen.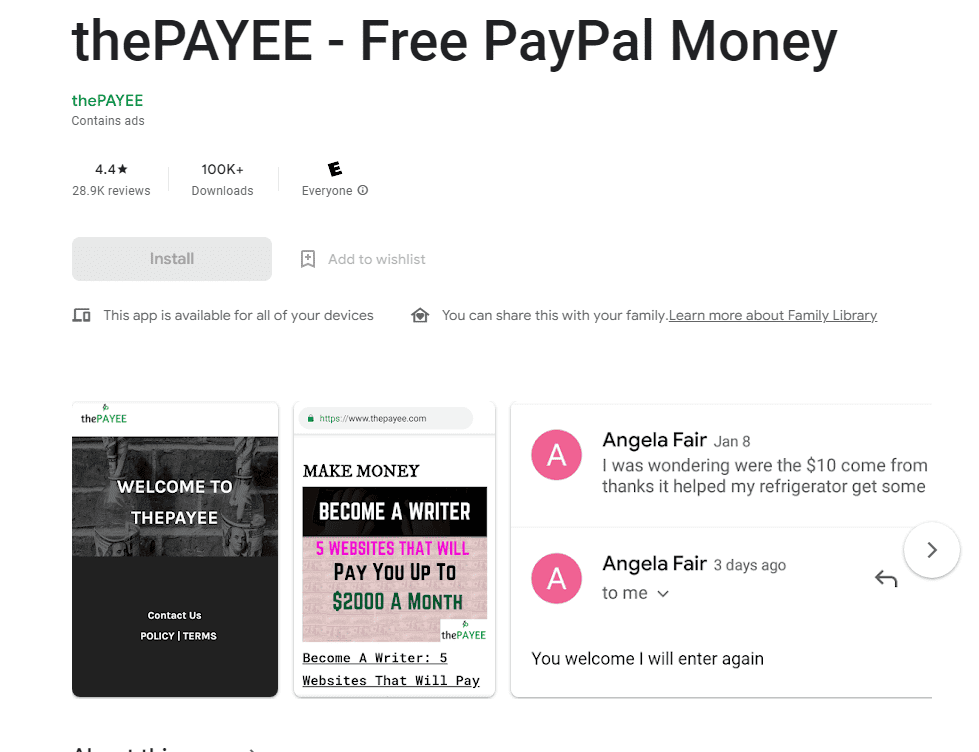 This is a 4.5-rated application with over 28.9k reviews and 100,000+ downloads on Google Play. This might be a low-chance way to earn free Paypal money, but at least they are legitimate and don't give people false hopes.
Using Mistplay
Mistplay is a mobile-based reward program that allows you to earn PayPal money for free by playing supported games. Completing the specific in-game achievements will earn you points, which you can exchange for free PayPal gift cards, and the minimum payout is $10. This app is only available on Android for now.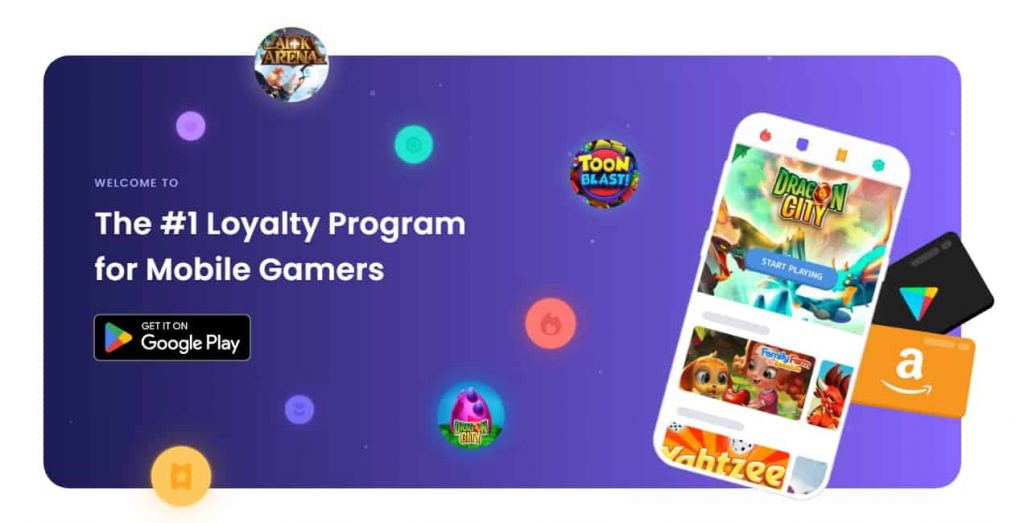 Using Sweatcoins
This is a completely unique approach to earn PayPal money for free. Believe it or not, all you'll need to do is download the Sweatcoins app to your phone, register, and then simply walk! This app will pay $0.95 per thousand steps, and while you won't be able to withdraw PayPal money, you can always trade your Sweatcoins for PayPal money.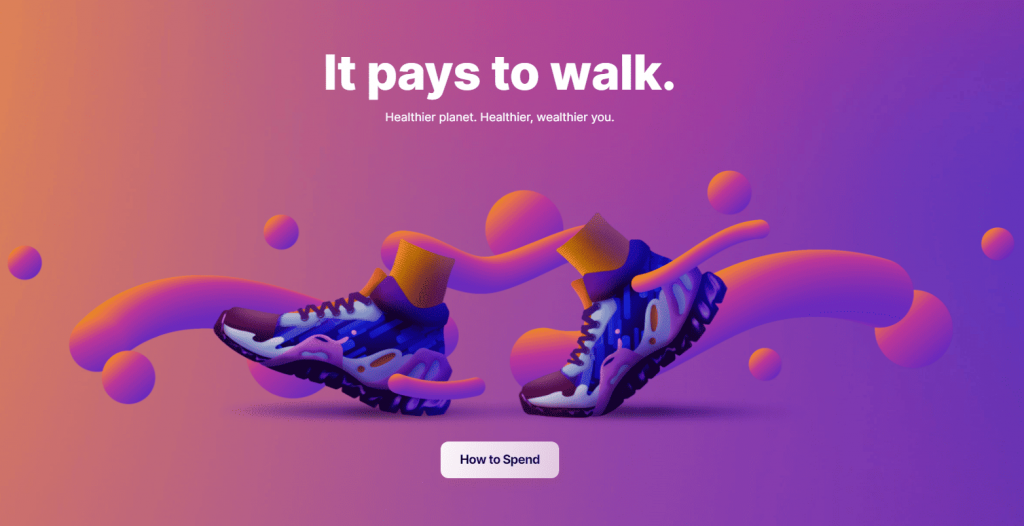 Reward Apps
Reward apps like Buzzbreak are definitely worth trying. This is a lifestyle app that features popular content across the Internet, which a lot of people find attractive. However, keep in mind that the rates here are low expected that the tasks are mainly focused on scrolling news without the need to read them. You could share your referral code which definitely gives higher points.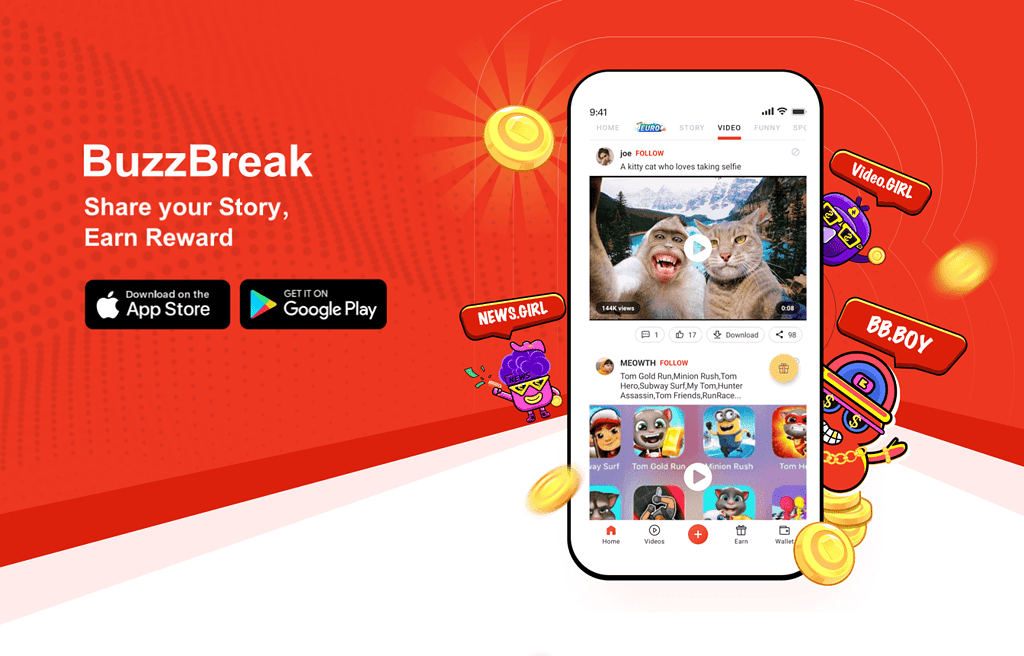 Free money does not exist without effort; however, doing microtasks on GPT sites could help you with that. Freecash offers more and more rewards not specified above, so be sure to check the complete list of offers we offer just for you.
Earning actual money from legitimate sites and methods might be difficult to find again, so you should never let this opportunity slip from your hands without trying. Start earning money and exciting rewards now!