Over the years, there has been a lot of website stat trackers like Tracker.gg that tracked your in-game progress over the matches. Well, Riot Games realized that they must do something about it, so they decided to add Eternals in LoL. In this article, we'll explain what are League of Legends Eternals, how to purchase them, and more!
What is League of Legends Eternals?
Basically, Eternals in LoL are stat trackers for particular champions. They present different challenges you'll have to complete to climb and reach new milestones within said Eternal. These Eternals for champions can range from defeating epic monsters and enemy champions hit to using the champion's abilities in a specific way.
Then, the best thing about League of Legends Eternals is the fact that once you complete a particular milestone by doing its challenge, it will show off to everyone in-game! It's going to be in the form of a box indicating the challenge in the Eternal alongside the milestone.
There are many perks that come with Eternals. One of them is when you reach milestone 5 on an Eternal challenge. You'll unlock the Personal Best perk of that Eternal, which will show you your best progress on that Eternal in a single match. And if you break that best of in another match, it will get shown to other players like above but in a special fiery milestone!
Then the next perk for an Eternal comes once you reach milestone 15. This will upgrade your Mastery emote of that champion. So if you have unlocked your Mastery emote on a certain champion, and reached milestone 15 on an Eternal, here's how it'll look like: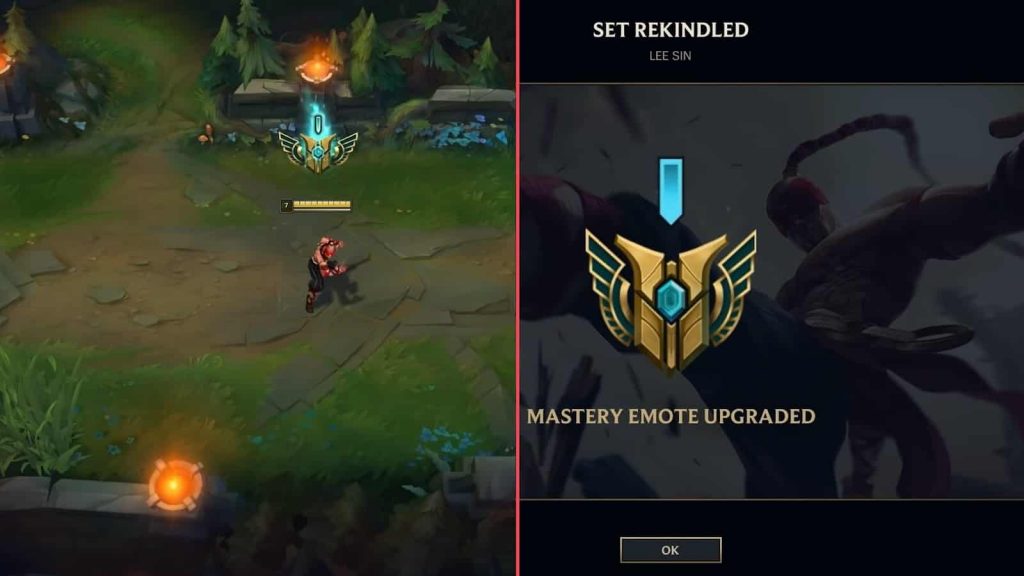 As for the stat tracking of Eternals, you won't have to reach a particular milestone to view your progress. In-game, they can be seen in the bottom left corner of the champions' heads in the respective Eternals tab. Clicking the player's champion, Eternals will appear in the loading screen, as well as on the death screen of the defeated enemy.
Although Eternals showcase the players' stats, some just don't want them to clutter their screens. So there are 3 options you can choose from regarding how Eternals will be shown on your screen:
All On
Self
Team Only
None
You can disable these from the menu in-game in the Eternals tab. This will do the job of hiding most of the Eternals' stats, but it won't hide the stats that get shown during your Death Screen. If you want to disable the Death Screen Eternal stats, you must press "N." Though you'll have to do it every single time you die since there's no way to disable them indefinitely.
One last thing you should be aware of is that they aren't available for all game modes, meaning some queues support Eternals tracking while others don't. You can check out whether the Eternals icon is available in the Points Eligibility tab found in the upper left corner.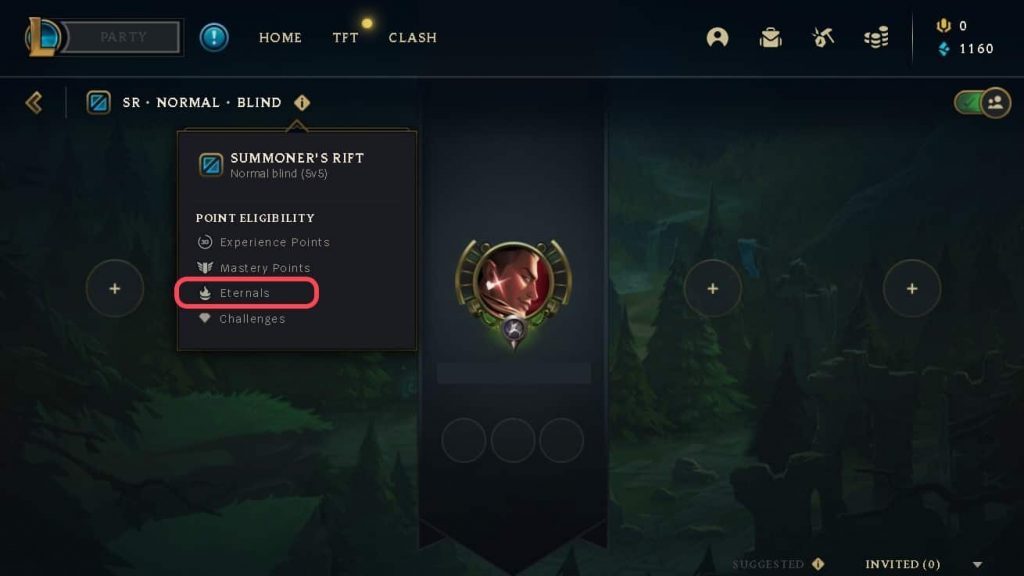 Related articles:
How to Purchase and View League of Legends Eternals
There are 2 ways you can purchase Eternals in League, and that's if you get a Series Eternal Pass or purchase the Series for a specific champion. One Series has three Eternals with challenges and milestones at the moment for a champion. Depending on the Series Pass you're purchasing, newer ones can cost you up to 6400 RP, while you may catch old Eternal Series Passes at a discount. One Series Pass usually holds the Eternals from it for all champions.
On the other hand, you can purchase Eternal Series for individual champions, which isn't worth it. That's because 1 Eternal Series for a single champion costs 600 RP. But one thing we didn't mention is the Starter Series Eternals. They're the only ones that can be purchased with Blue Essence, which costs 225 RP or 2500 Blue Essence per Champion, and 540 RP or 14750 Blue Essence for the Starter Series Eternal Pass for all champions.
To purchase Eternals, simply go to the Shop, and you may see the Series Eternal Pass for the moment on the main page. Though if you want other Series or to get specific champions only, go to the Champions section of the Shop, and on the left, select the Eternals option. Here you can find any Series or champion you wish to track your stats to.
Within the client, you can check out all your unlocked Eternals, as well as the locked ones. Instead of going into the Shop, head into your Collection tab on the top of the client. Then from the Champions section of the Collection tab, choose the champion whose Eternal stats you wish to see. Everything will be shown in detail here; you can even purchase the Eternals from here.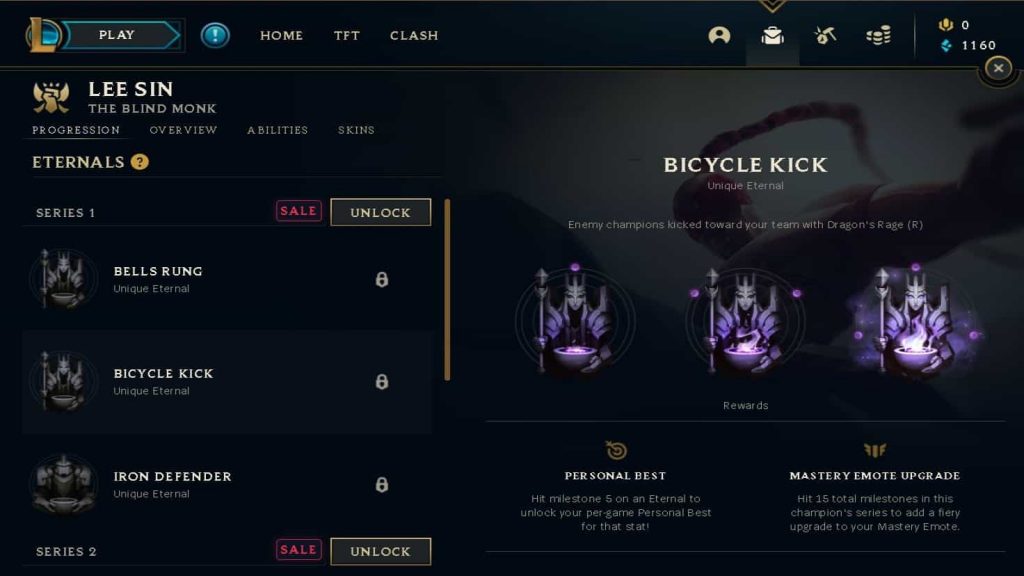 Another way you can get champion Eternals for absolutely free is through Eternal capsules. They function pretty much the same as skin capsules. You can get free Eternal capsules by playing the game, completing missions and events, and such. But instead of grinding your life away to get the Eternals for free with capsules, there's one more way you can get them for absolutely free!