Not everyone can afford Spotify Premium, and people are constantly looking for ways to get it for free. Unfortunately, if you search for this online, you'll most probably end up on some shady websites that will promise you free Spotify Premium just like that. Let us be perfectly clear - there is no way to get Spotify Premium just like that, you will either need to meet certain requirements or earn it. This article will show you exactly how you can get Spotify Premium for free, so let's get going!
One Month Trial
You can get a one-month trial for Spotify Premium, but you will need to connect your credit card first. To some, this is not an option, especially if they forget to remove the payment details, because the subscription for premium will automatically renew, costing $9.99 per month.
So, if you're not planning on using Spotify after the free trial period is over then make sure to cancel the subscription before the month ends. But, if you're looking for a long-term solution, then this method is probably not for you.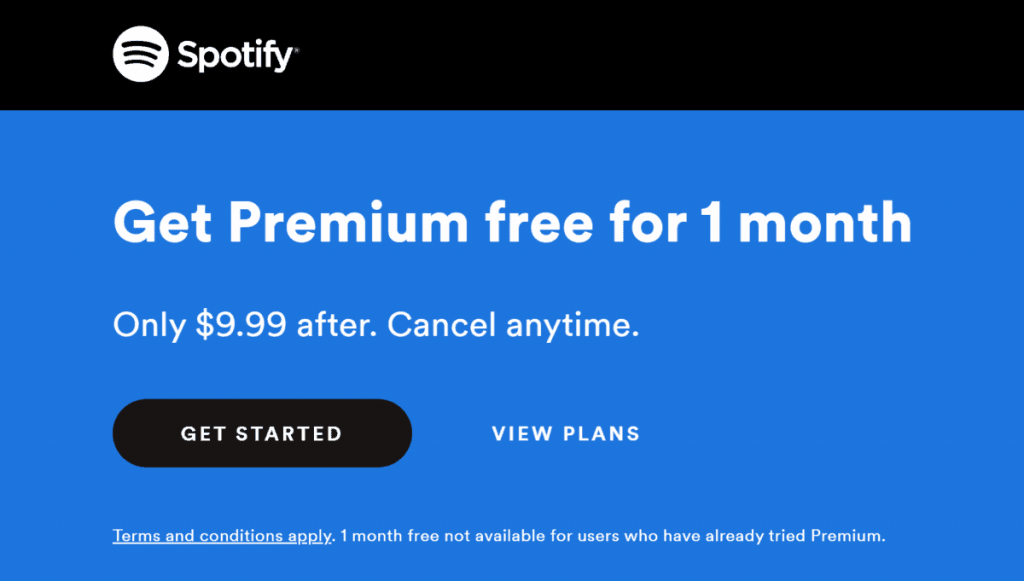 Using Starbucks
This method only works for Starbucks employees, so if you are one of them, this company offers various perks for you. One of them is a Spotify Premium subscription, which only works in USA and Canada. Keep in mind that if you activate this perk, you'll need to actively use Spotify, or it will switch back to free membership automatically, after a certain period.

By Creating a PayPal Account
This approach only works in the USA, and we are not sure whether VPNs would work. In any case, if you're located in the USA and you wish to create a new PayPal account, you can take advantage of this promotion and get a Spotify Premium for free, for the first three months. Simply visit the free Spotify offer page and register a new PayPal account through it. Keep in mind that this offer only lasts until mid-September 2023.

Samsung's Promotion
Samsung is one of many companies that teamed up with Spotify to offer Spotify Premium to its users. If you have purchased a Galaxy smartphone or a table from the 31st of May 2022 until the 30th of May 2023, you're in luck! You can redeem your Spotify Premium membership which lasts for three months. Simply open Spotify app on your Samsung smartphone or tablet, log in, then proceed to the Premium tab to redeem the 3-Month free trial.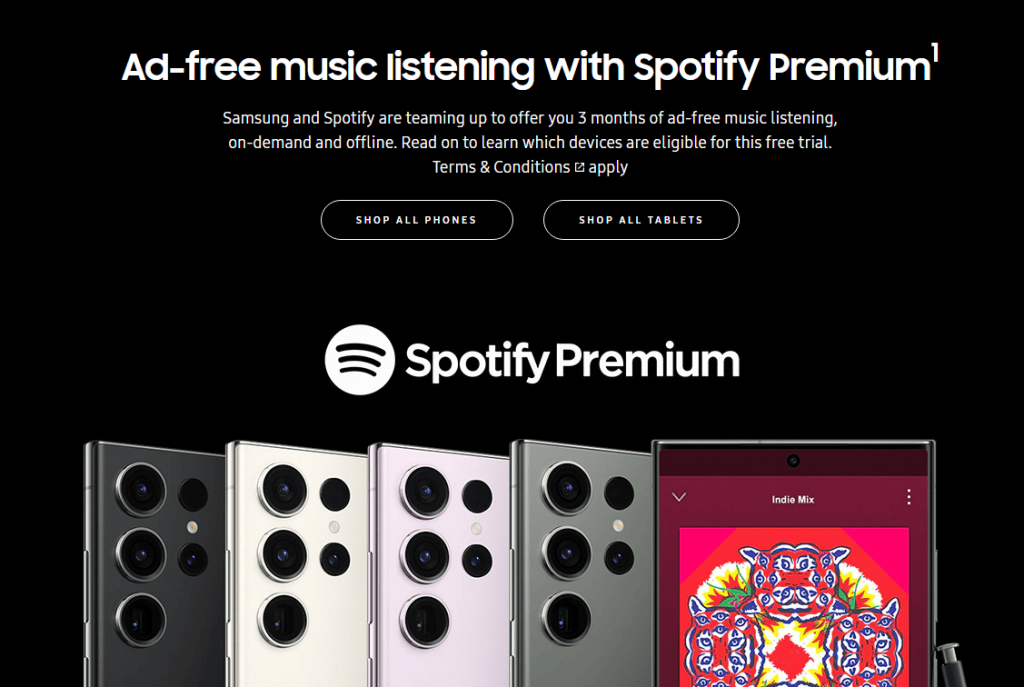 Using Freecash
One of the rewards offered on our service is Spotify Premium, and you can easily get it by simply completing tasks on our website or app. Unlike other GPT websites out there, our service will allow you to earn Spotify premium much faster, and you can choose between numerous tasks to perform - from downloading free apps to your phone to completing surveys.
To get started, simply register on Freecash and verify your email address. Then, complete tasks to earn Freecash points, and exchange them for Spotify premium directly on our website.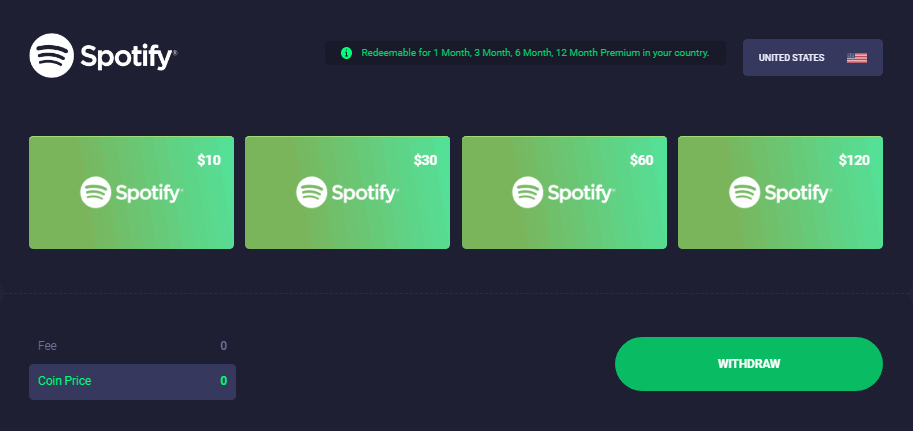 Via AT&T Unlimited Subscription
In partnership with Spotify, AT&T has decided to give away free Spotify Premium to its users for six months! Unfortunately, this only applies to people in the USA, and those living outside of this country have to seek alternative approaches. Nevertheless, here are the necessary steps on how to take advantage of your AT&T membership and get free Spotify for six months:
Register for a new AT&T WatchTV account on their website.
Select Spotify Premium from the list of perks, and click on "Confirm Choice".
Proceed to Spotify and log in with your Spotify account.
Follow the on-screen instructions to merge AT&T and Spotify accounts, and start your subscription.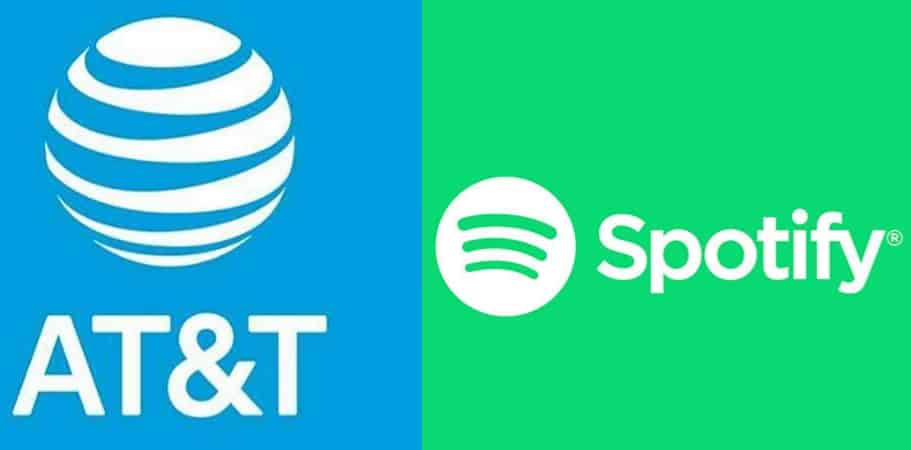 Using the Xbox Game Pass Ultimate Subscription
If you're a new member of Xbox Game Pass Ultimate, you'll be able to enjoy a number of perks - including Spotify Premium for six months! Unfortunately, if you have been a Spotify Free or Spotify Premium member before (including the free trial), you won't be eligible for this offer. In other words - you'll need to create a new account to claim this offer.