Steam gift cards are quite a convenient way of getting all your favorite gaming titles on this platform. Whether you're looking to get them for yourself or make someone's day better, this article will teach you how to get Steam Wallet codes without spending a cent on them.
How to Get Free Steam Wallet Codes Using Freecash
Freecash offers more ways to earn rewards than comparable reward-based services, and for starters, you don't need any advanced knowledge. We're known for easy navigation both on the website and app and for our vast selection of tasks you can choose from.
It doesn't stop there because you can also receive numerous rewards, including cryptocurrencies, retailers' gift cards, streaming services, credits, and more. That's why we believe you should pick us if you're looking for the best method of getting Steam wallet code online for free, so if you'd like to give us a chance, here's how you can do it:
1. Register on Freecash
Visit our site or download the Freecash app from your app store to get started. You'll need to enter some basic information—your email address, username, and password.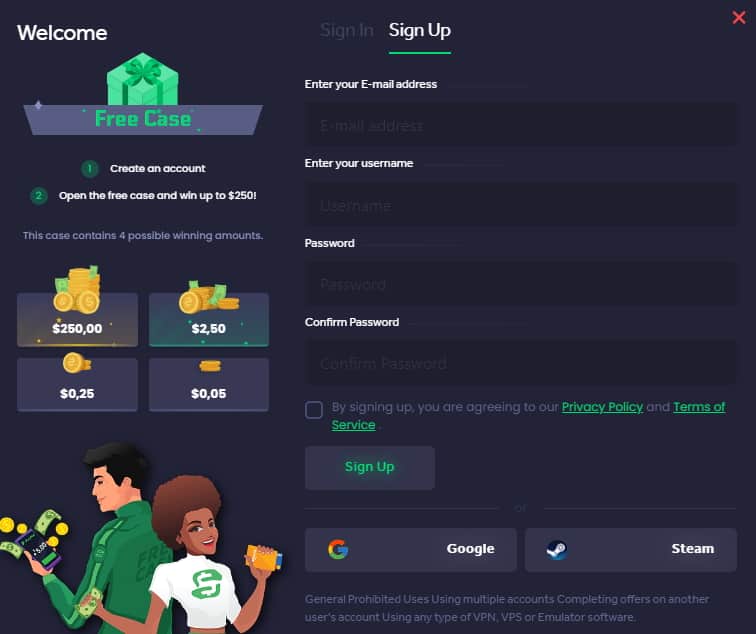 2. Collect Freecash Coins
Once you've registered with our service, the next step before you earn a Steam wallet gift card is to begin earning Freecash Coins by completing tasks. To begin, move to the "Earn" page.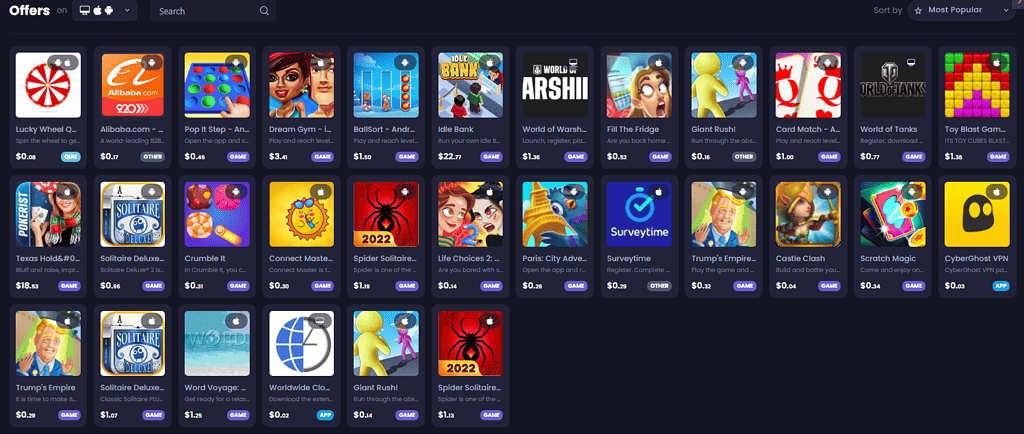 Take a look at the screenshot above, and you'll notice various offers under the "Offer Walls" section. You can choose from a wide variety of online tasks based on your current geolocation. These simple tasks aren't demanding at all, and you'll be able to complete surveys, download apps or mobile games, and earn a Steam wallet code online free of charge!
3. Exchange Freecash Coins
After you've completed tasks and earned some Freecash Coins, you can exchange them for free Steam wallet codes online on our website. Head to the "Cashout" page to find the well-known Steam logo and other rewards you can receive.
Simply click on the Steam logo on the right side.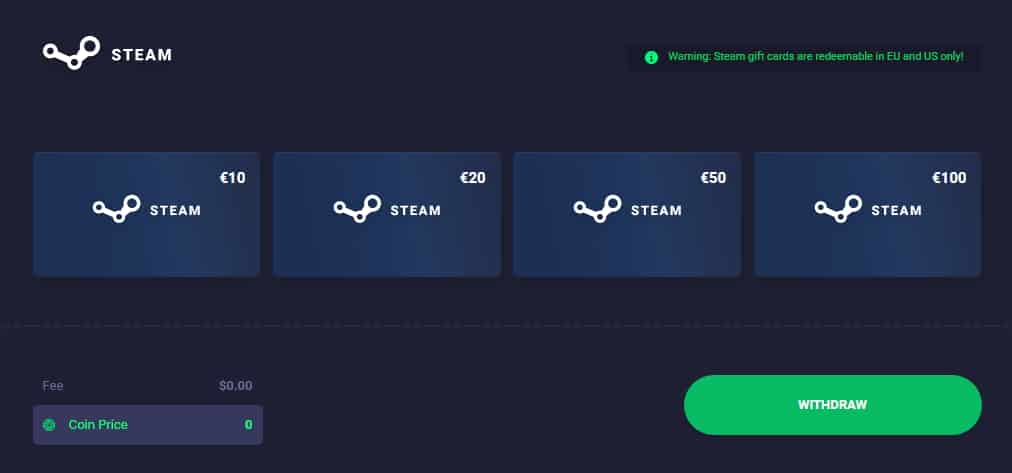 4. Get Steam Gift Card
Simply click on one of the available sums, and select the "Withdraw" option.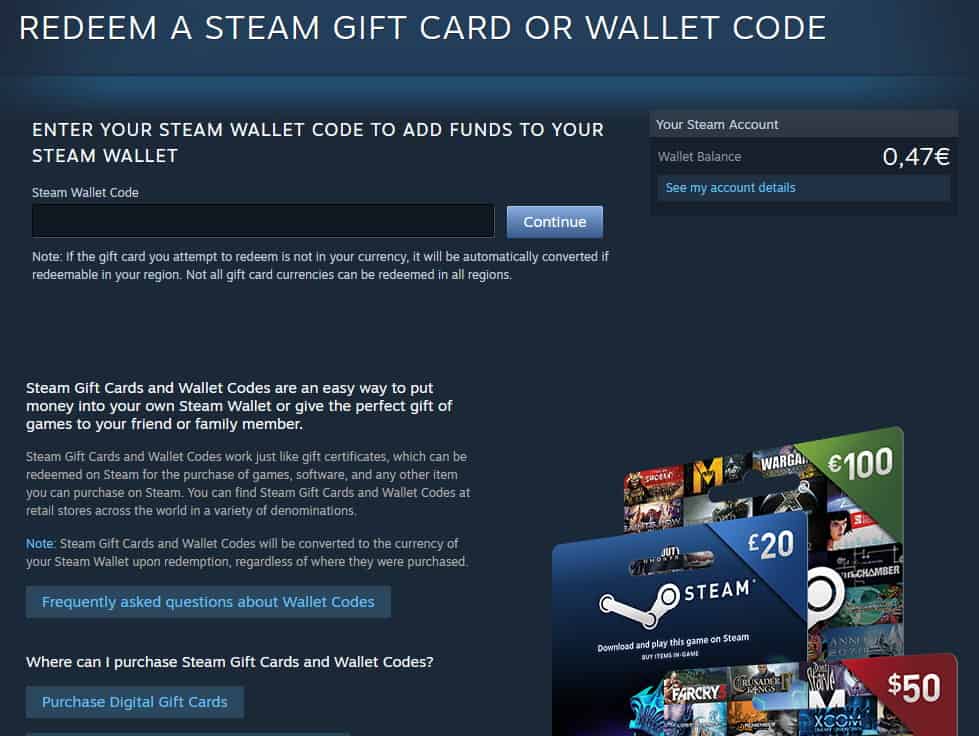 You'll immediately receive a Steam wallet gift card code that you can redeem on a Steam platform to get free Steam money so you can start shopping online and playing games at once!
Related articles:
Honorable Mentions of Getting the Free Steam Wallet Codes
Lastly, here are some honorable mentions of other ways you can get free Steam gifts:
Giveaways
There are many places online where you can join Steam gift card giveaways completely free. As an example, Twitch streamers and YouTubers often organize giveaways with Steam wallet codes as rewards. Various social media pages, discord servers, and other platforms are also used to promote these giveaways.
In addition, some subreddits will follow suit, including:
Keep looking, and you'll surely find giveaways that will give you free Steam wallet codes or Steam codes you can use for games but remember that this is a chance-based process.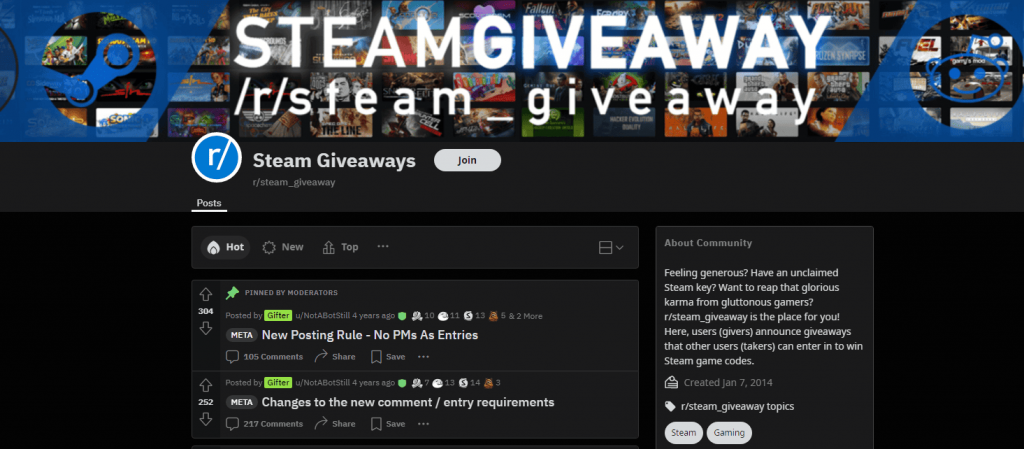 Cashback
While technically speaking, this is not a 100% free method to get Steam wallet codes, it is more complicated than that. Many online stores offer cashback rewards, meaning that if you buy something through their websites (or even other online stores using their affiliate links or codes), you'll receive a Steam gift card based on how much money you've spent.
Each website will have different terms and conditions. The majority of them, though, will allow you to earn more through referrals. In addition, most of them have a minimum cash-out amount ranging from $5 to $10. Basically, this means you would need to spend at least $5 on a specific website shopping online to get free Steam wallet codes as a reward.
Some of the best examples are:
Rakuten
Ibotta
Honey
ShopAtHome
ExtraBux
Considering everything, there are no methods to get free Steam wallet codes without doing anything in return. So if you wish to get Steam wallet codes for free and play games you always wanted, you'll need to resort to GPT services, giveaways, or a cashback website of your choice, which will require you to shop online.
Pay attention to the Steam wallet code generators you may find online, and remember that these methods don't work. Still, now you know how to get Steam funds for free through several methods, and it's up to you which one will work best for you.