Despite allowing players the freedom to explore the in-game worlds however they wish, Grand Theft Auto games feature some of the most memorable missions in gaming history. These action-packed series of particular goals that players must complete to progress the storyline are actually what made this franchise so crowd-pleasing.
To help you discover the best missions in the history of the GTA franchise, we made a list of our favorites. Remember that the entire article is full of spoilers, so don't say we didn't warn you.
Keep Your Friends Close - GTA Vice City
Ever seen Scarface? If so, remember the famous shootout scene near the end of the movie? Well, turns out that Rockstar Games' developers have seen the movie as well, so they took that very scene as the inspiration for one of the most spectacular missions in GTA Vice City.
It's where things become clear, such as who is the traitor and what was going on the entire time.
The final mission in Vice Ci This causes a shootout to erupt within the mansion that goes on for a long time. Tommy leads the effort to wipe out the mob, including Lance, whom he tackles on the mansion's roof. Back in the main hall, Tommy and Ken Rosenberg assume control of the family business.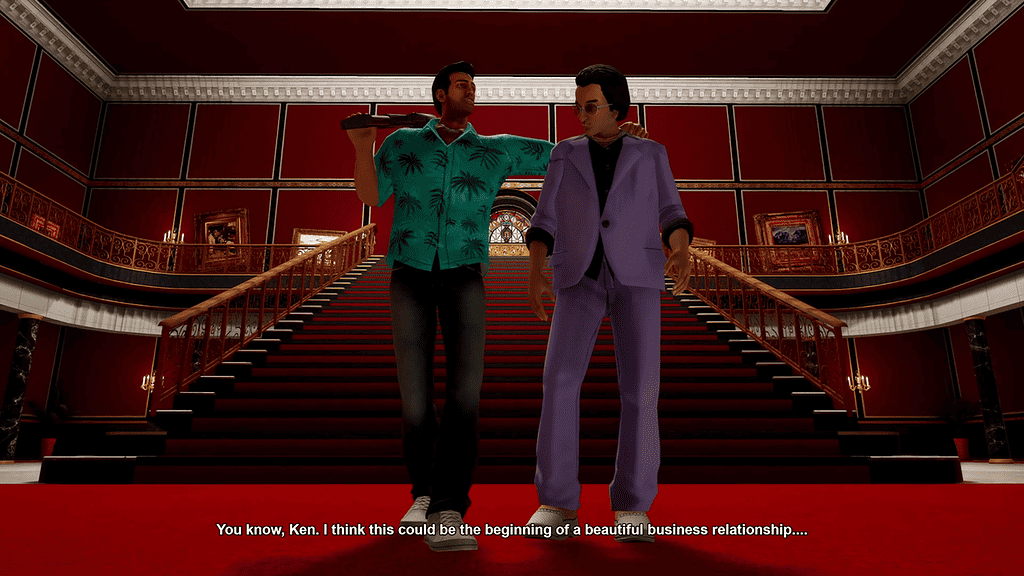 End of the Line - GTA San Andreas
Another story of betrayal - this time in GTA San Andreas. Most of us played GTA: San Andreas at a very young age, and this mission has taught us an important life lesson. After realizing the tough truth, CJ decides to steal a SWAT vehicle and crash into the crack den where the Big Smoke is hiding. But as usual, things don't go smoothly in GTA San Andreas, because the Tenpenny arrives and he is after Smoke's dough.
CJ refuses to pay up, so Tenpenny sets fire to the building and then flees. Then, there's a car chase through Los Santos, with cops on one side and criminals who riot on another side. Eventually, crooked officer Tenpenny crashes off a bridge and lands, believe it or not, on Groove Street. Justice comes swiftly then.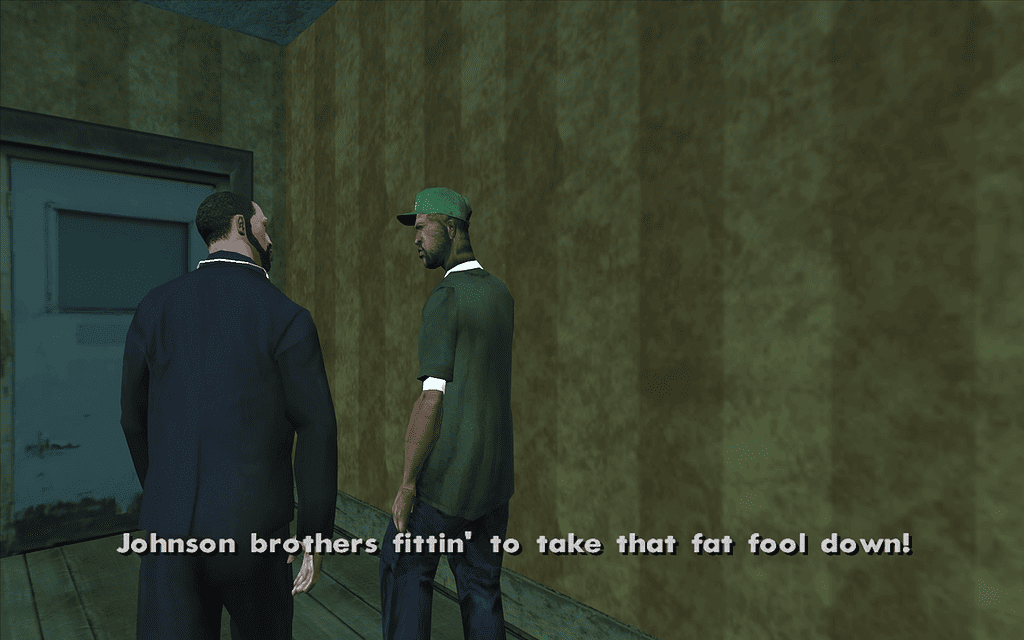 Supply Lines - GTA San Andreas
One of the most difficult missions in the game, Supply Lines requires you to destroy several couriers with explosives before returning to Zero's roof. This mission is a homage to an infamous mission from GTA: Vice City, in which you controlled an RC helicopter. You'd definitely remember that mission if you played GTA: Vice City.
Before you start The Supply Lines mission, you will need to purchase Zero RC Shop in San Fierro for $30 thousand. This is also one of the rarer GTA: San Andreas missions that do not involve any gunplay. This mission is even more challenging because your armed remote control plane has limited fuel.
The only silver lining, though, is the fact that this mission is optional and not required to complete the entire storyline.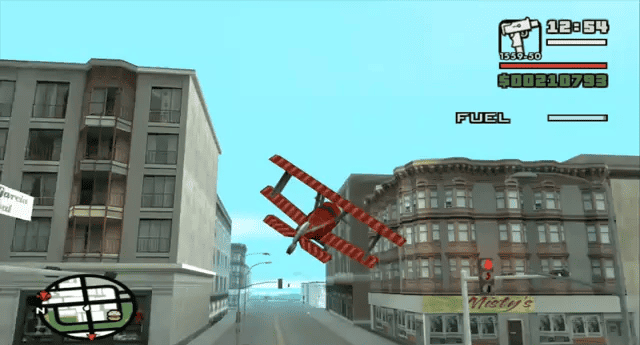 Get Lost - The Lost & Damned
In The Lost and Damned, Johnny Klebitz decides to break into the prison where Billy Grey is being held. It's one of the missions with the most action in the game, and it involves blowing up the prison doors, killing prison guards, and fighting your way through the entire facility.
Johnny finds Billy, and he only kills him after Billy attacked him with the knife, in self-defense. Johnny then has to fight back to the prison entrance, and he has his crew covering his back. Upon reaching the entrance, Johnny takes Terry and Clay out of prison.
Once they left, Johnny takes Terry and Clay to the clubhouse, only to find out that it has been completely ruined beyond repair. Terry then decides to burn down the clubhouse, as the Alderney Chapter crew watches the flames.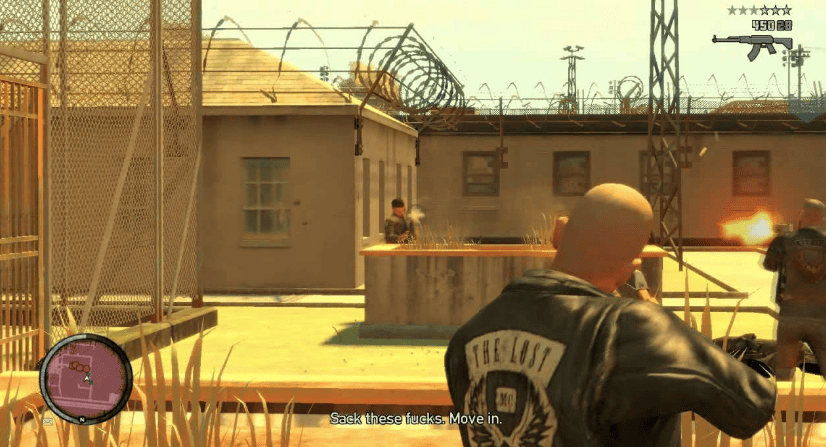 Dropping In - The Ballad of Gay Tony
In the mission "Dropping In" for Ray Bulgarin, Luis Fernando Lopez is asked to convince Marki Ashvilli to sell the hockey team.
When Luis and Timur arrive on the scene, they get sent to murder Ashvilli by parachuting from the helicopter onto MeTV's roof. Naturally, there are waves of guards who will do their best to protect their boss, so it's quite a dynamic mission.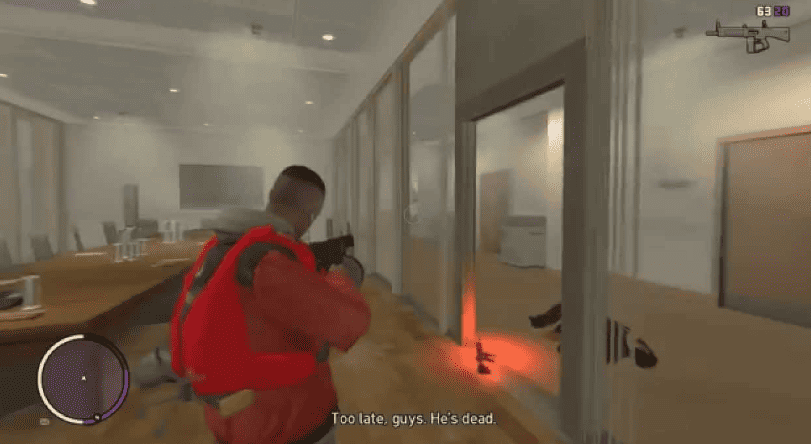 Just Business - GTA San Andreas
The final mission given to CJ by Big Smoke, Just Business has it all: high-speed chases, shootouts, Russian mobsters, and explosions! After Big Smoke gets attacked by Russian mobsters, it's up to CJ to help your fellow Grove Street gang member escape alive.
Once the big shootout with the Russian mafia ends, CJ and Big Smoke escape together. This time, however, CJ won't do any driving, as he's actually on the back seat of the BF-400 bike trying to shoot numerous enemies that are trying to stop them.
They manage to escape the Russian mafia that was chasing them, and eventually, the mafia members get destroyed in the spectacular explosion.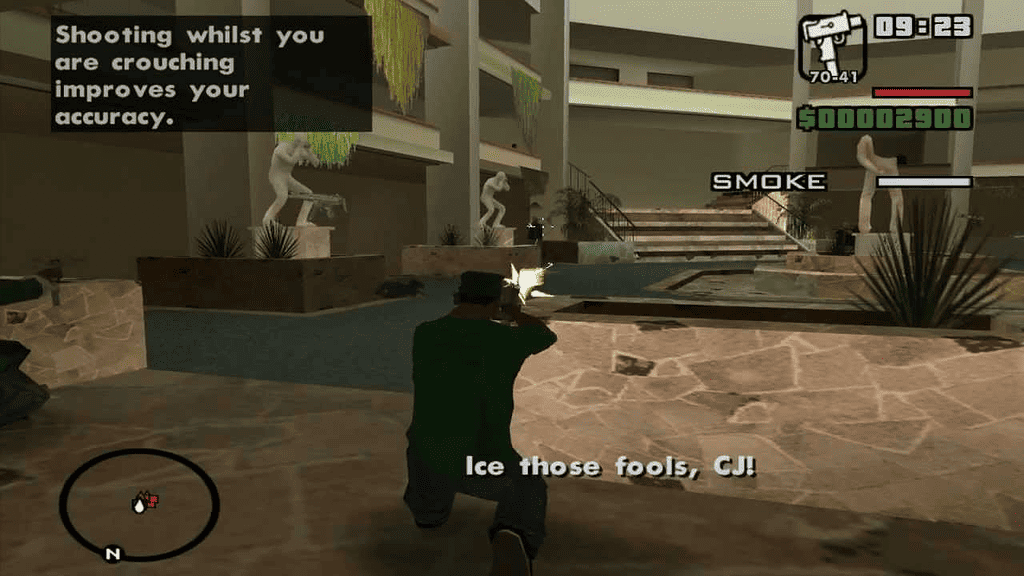 Related articles:
Arms Shortage - GTA III
This mission is given by officer Machowski to Claude, and once you complete it, you'll unlock the weapon shop with the biggest choice in all of Liberty City called Army Surplus. There, you'll be able to purchase even the army weapons, such as shotguns, M16S, and more. In this mission, you're essentially tasked to protect Phil (who also appears in Vice City) at all costs, from the gang members that come in waves.
This mission begins when Claude goes to meet Phil Cassidy in the public toilet in Belleville Park, after which Claude drives Phil to his base. That's when the fun begins - Phil tells Claude that Colombian gang members will soon arrive so he better gets ready. Luckily, there are lots of powerful weapons to choose from there, so the two of them manage to drive off the annoying Colombian gang members.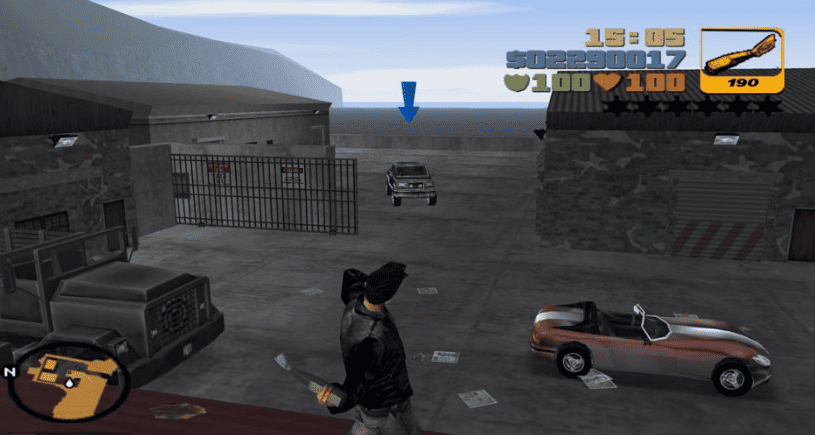 The Big Score - GTA V
One of the most epic missions in the history of an entire GTA franchise, The Big Score lets you choose how to complete it: Stealthily or with guns blazing. It's up to you how you'll take on this mission, but either way, you're guaranteed a good time.
Michael, Trevor, and Franklin all get together on a mission to perform the biggest heist of all—robbing the Union Depository.
Imagine the best crime-action movie you've seen. Now multiply its awesomeness by ten, and you might get an idea of what this mission is like. It involves an army of cops, an air battle, massive shootouts, a helicopter landing on a moving train, and of course - high-speed chases. This mission will require focus, reflexes, and skills, but eventually, it will pay off massively - $44 million, to be precise.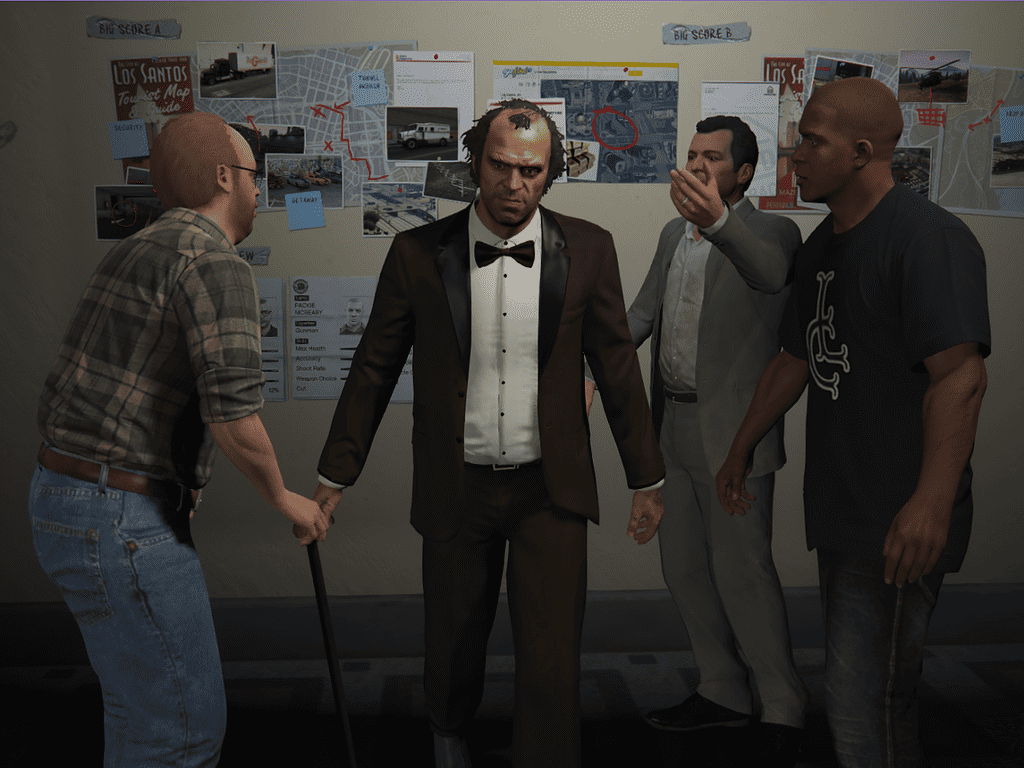 Three's Company - GTA V
The first-ever mission of Grand Theft Auto V that united Michael, Trevor, and Franklin, Three's Company, is one of the greatest GTA missions since it involves cooperating and constantly switching between the three characters in order to execute it. This is also a mission in which Michael introduces Franklin and Trevor to each other for the first time.
When Trevor flies the helicopter to the IAA building, Michael is supposed to extract Ferdinand Kerimov, who the agents interrogate. Meanwhile, Franklin will support them from a distance using the sniper rifle. They come across some trouble, and that's when the fun begins.
After extracting Kerimov, agents attack everyone while Michael tries to reach the helicopter on a roof. At the same time, the IAA helicopter will appear, and after a shootout between both parties, Michael hands Kerimov to FIB agents, who take him by the van.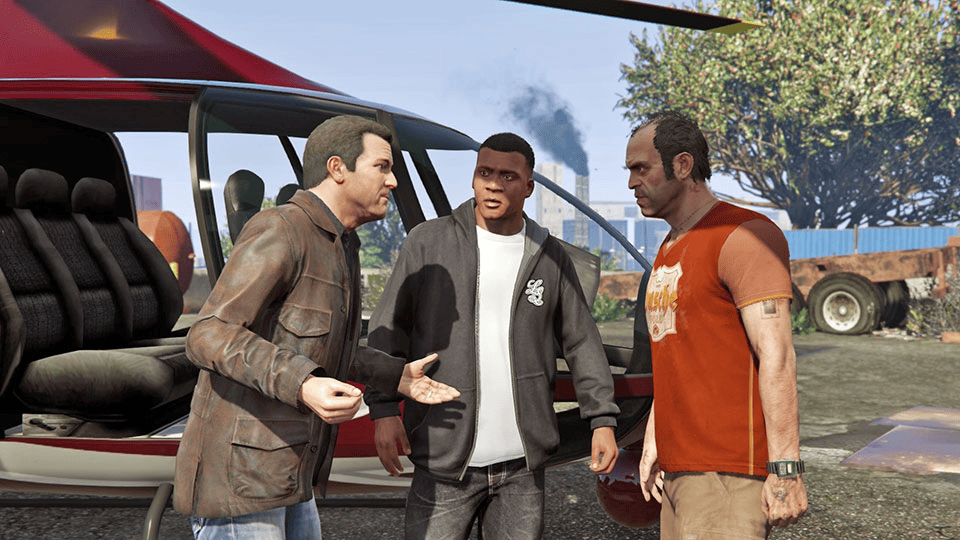 Three Leaf Clover - GTA IV
Another homage to action movies, this time it's the legendary Heat; Three Leaf Clover features a daylight robbery of Bank of Liberty, where Niko and McReary brothers have to face off hordes of LCPD forces. This mission is also the greatest heist mission featured in GTA IV, where Niko and the crew steal $1 million.
Unfortunately for them, things do not go as planned, as one of the crew members dies, and the SWAT team armed to the teeth arrives with a five-star wanted level. As Niko and his partners in crime shoot their way out of the bank and go through Chinatown, they proceed to the subway, and Niko is driving a Huntley Sport trying to escape.
From start to finish, the entire mission is an adrenaline fest with round-the-clock action, making it one of the greatest GTA missions ever.
The Exchange - GTA III
Considered the most spectacular mission in GTA III, The Exchange basically combines everything that made GTA III so epic. Claude's ex-girlfriend, Catalina, kidnaps Maria, his current girlfriend, and demands $500 thousand as ransom money, promising she'll leave everyone unharmed. But we all know who Catalina is, especially from San Andreas.
Upon reaching the mansion where Catalina holds Maria, Claude is forced to leave all his weapons and ransom money. Catalina, being such a terrible human being she is, breaks her word and orders her men to kill him while she takes Maria hostage. Claude manages to survive and goes after her - while she and Maria are in the chopper.
There, he fights off numerous gang members who protect Catalina and manages to save Maria and shoot down a chopper which Catalina is, with an RPG. During the ending credits after this mission, as Maria starts to talk, her voice cannot be heard after a gunshot, which is the greatest cliffhanger in GTA games ever.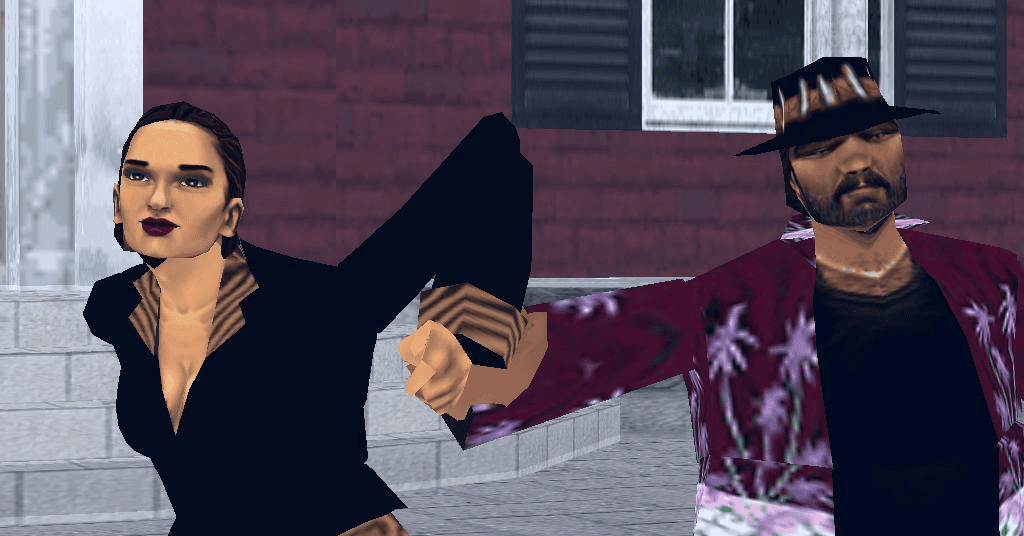 The Jewel Score - GTA V
Another epic heist mission in GTA V, The Jewel Score Job, takes players as close as possible to real-life heists. From selecting the crew members to choosing from two approaches (smart or loud), this mission will definitely require some heavy planning.
Taking the smart approach means that Franklin will place the knockout gas into the vent system, making everyone inside the jewelry store faint, while Michael and co. steal the jewelry without making anyone hurt. Contrastingly, taking the loud approach means all characters will rush into the jewelry store guns blazing, which requires crowd control since many things can go wrong. However, this is also the quicker approach.
The Jewel Score Job will also require some preparation, such as getting a van and gas grenades required for this mission. Eventually, the maximum revenue from this mission is nearly $5 million, and everyone will get a piece of the cake.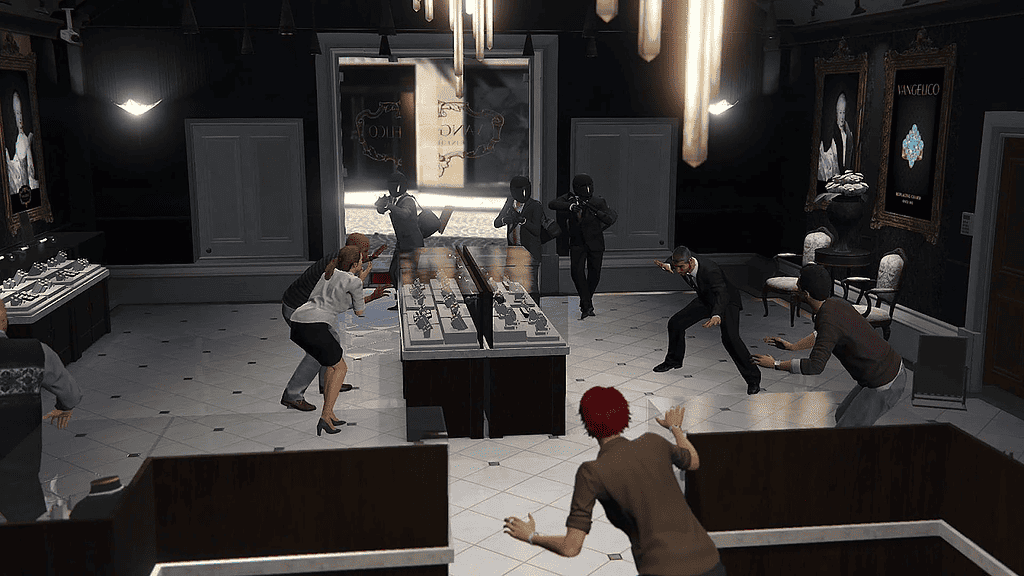 The Holland Play - GTA IV
The last mission we included on our list of the greatest GTA missions ever is The Holland Play from GTA IV, which was a groundbreaking mission of that time and a mission that managed to stand out from any previous GTA mission. This is because players are given multiple choices of how they'll end a mission, and each decision will have a specific outcome.
The first option is to help Playboy X kill his friend, Dwayne Forge, while the other option is to help Dwayne Forge kill Playboy X.
The former is an easier and less rewarding option as Niko will get $25000 as a reward, while the latter is a much more challenging but, at the same time, more rewarding option since Niko will get Playboy X's Penthouse, Claude's outfit, and the possibility of Dwayne becoming his friend.