Not only did Rockstar Games create a fully functioning open-world title, but they also packed it full of detail and Easter eggs for players to discover as they play through the campaign. From humorous radio ads featuring characters from previous games to unique vehicles scattered across town, there's something for everyone here.
Vice City's narrative structure is much more open than other titles from the era it came out in, so you can easily stumble upon many Easter eggs while exploring every corner of Vice City's world map or completing missions within its story mode. Below is our list of the best GTA Vice City Easter eggs.
List of 9 Best GTA Vice City Easter Eggs
Easter Egg
If you have a closer look at the window, you'll notice the overszied chocolate easter egg. It has "Happy Easter" written on top. This creative and unexpected surprise makes for quite an enjoyable experience as players explore different parts of Vice City.
It's hard to tell if they placed it intentionally or if it was just someone having fun with their design skills. Either way, it adds another layer to our exploration and enjoyment within this virtual world. The brown easter egg found in Vice City is worth checking out for anyone who loves exploring games and discovering hidden gems along their journey.
Shooting At The Moon
Probably the most popular GTA Vice City easter egg of all time, and probably the one that everyone knows about, shooting at the moon with a sniper rifle at night will make the moon change the size exactly three times, before returning to the original size.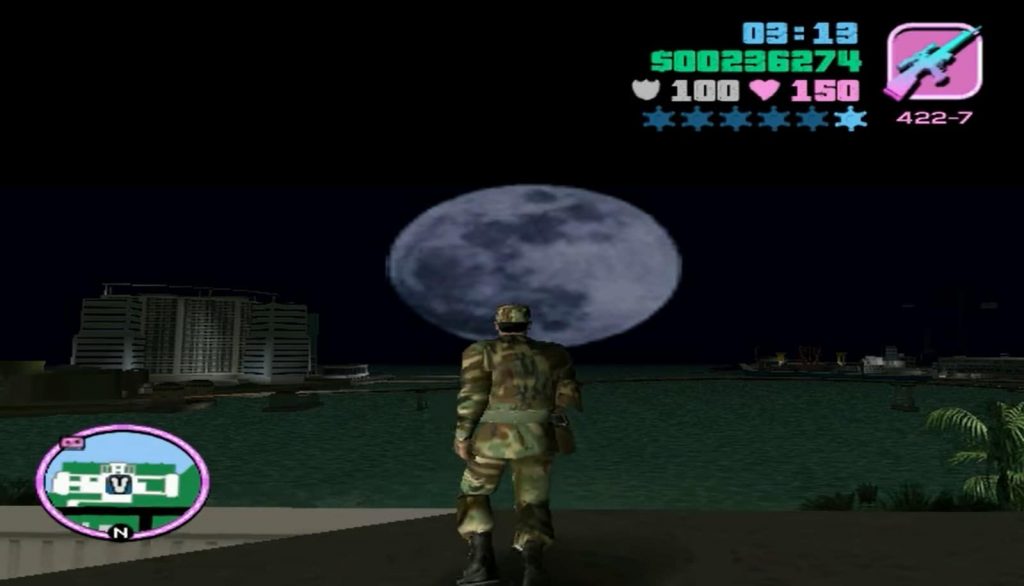 The simplicity yet creativity behind this mission makes it such an iconic part of GTA lore. It's easy enough for anyone to complete wherever they are in-game, making it an enjoyable experience for all players, no matter if they are veterans or even newcomers.
In conclusion, Shooting At The Moon is one memorable Easter egg from within the GTA universe that will remain timelessly entertaining no matter how many years go by or what new game comes out next year!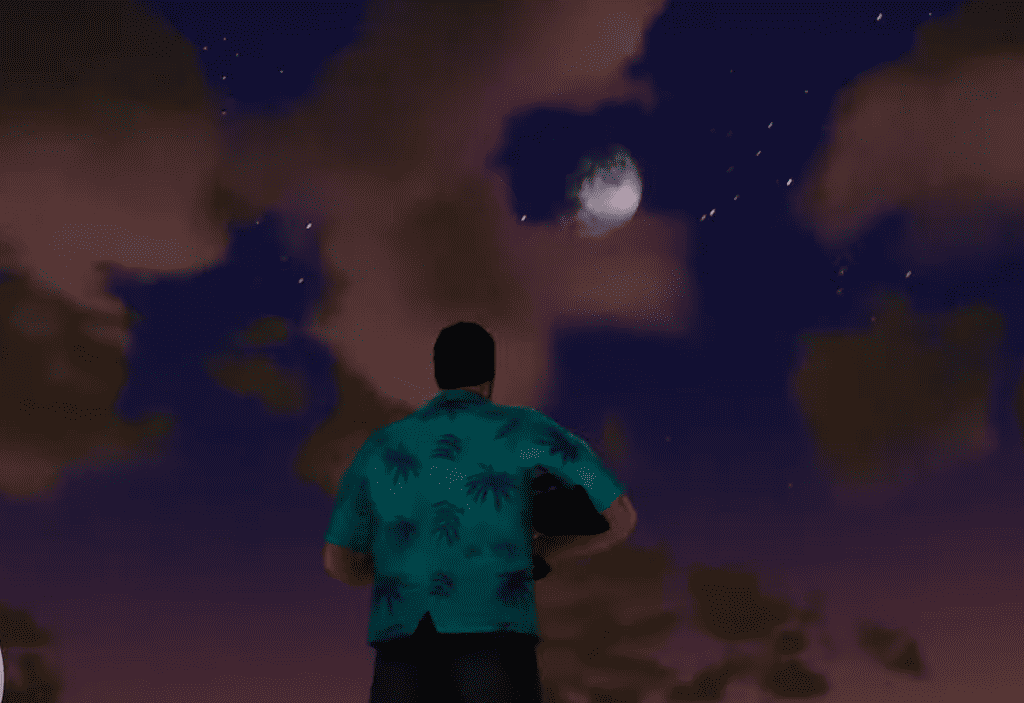 This Easter egg is easily accessible, and even though discovering it doesn't do a lot, it will surely make our time spent playing the game more fun and memorable. So, grab your sniper rifle and fire!
Steven Mulholland RIP
The Funeraria Romero in Little Haiti is a testament to the legacy of Steven Mulholland, who worked on two of the most beloved video games ever created, GTA Vice City and GTA San Andreas. That's why Rockstar Games have decided to pay homeage to him by adding a virtual tombstone to the game in the window of Funeraria Romero. His memory lives on through his work as a map designer, which was made immortal in these iconic titles forever.
Without Steven's contribution to gaming culture, gamers would have missed out on some incredible adventures, as his detailed maps allowed players to explore their virtual world.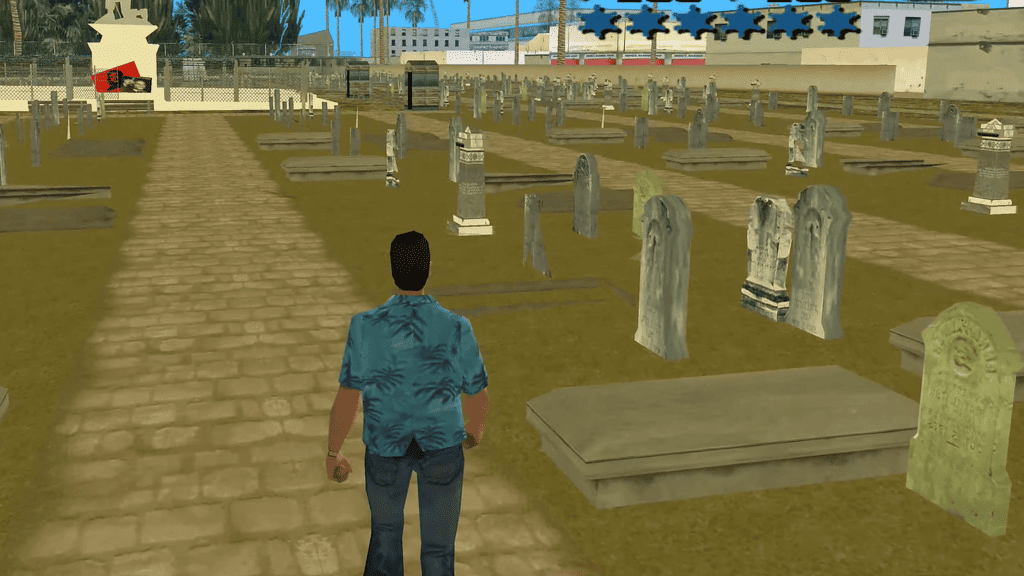 It is no wonder why fans around the globe pay tribute by visiting Funeraria Romero every year, to honor this great man's life and accomplishments. Although we may never know exactly when or how Steven passed away, there can be no doubt that he left behind a permanent mark on our culture through his hard work and dedication to game design excellence.
Related articles:
Players will always remember him fondly whenever they play GTA Vice City or GTA San Andreas. That's largely due to Steven's remarkable vision for what could become possible within interactive entertainment experiences.
The F-word is often seen as taboo in the English language, but it has been used more and more over time. In particular, the GTA series has embraced its use since GTA San Andreas.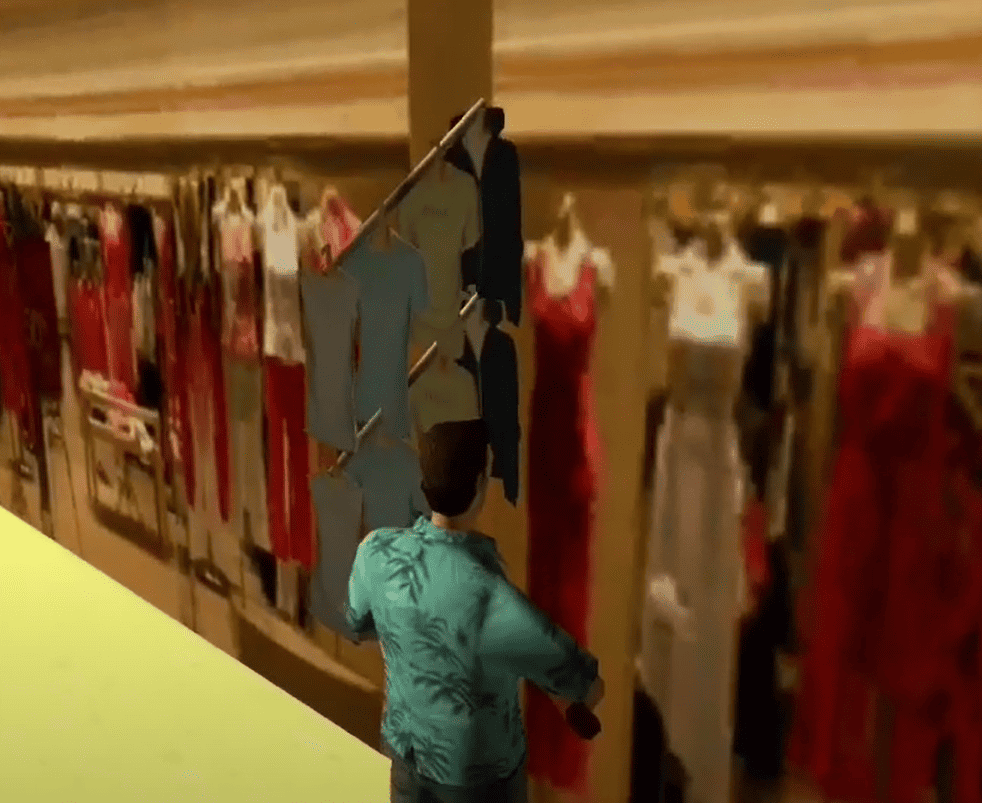 There are a few posters with the profanity found in the Phil's place in the junkyard. And while there's not much profanities said out loud in the game, this is one of rare instances where you can see them.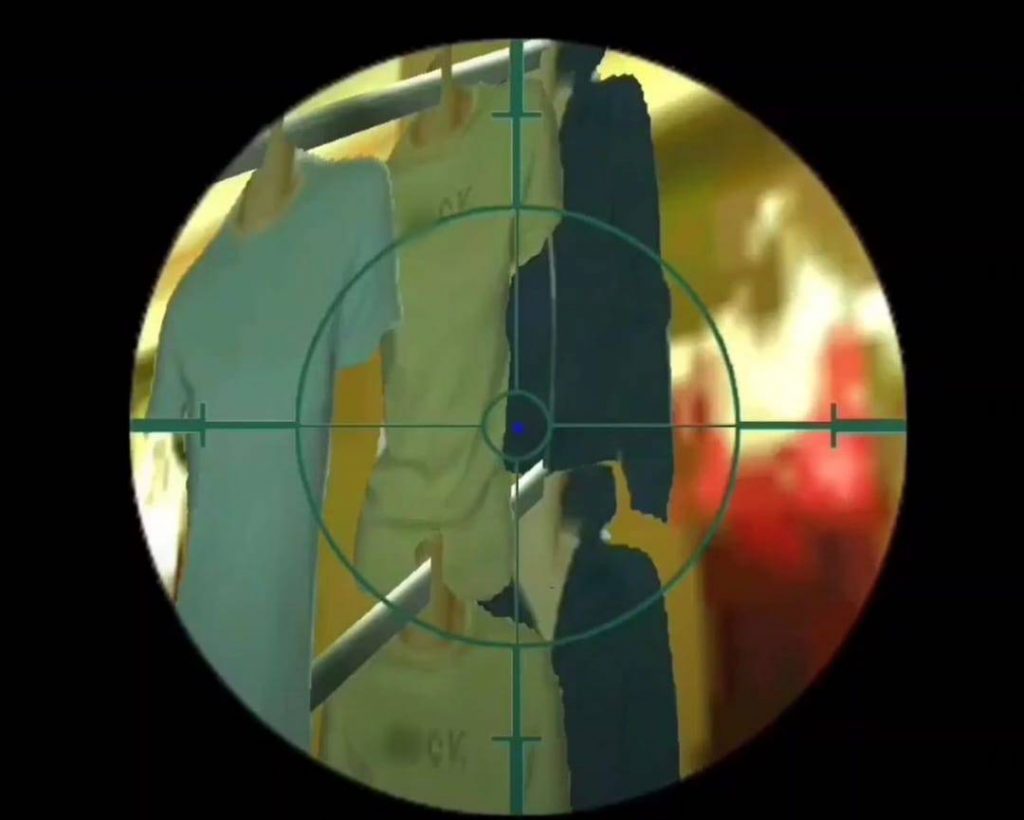 It is due to their thrilling storylines and engaging gameplay mechanics that draw players in.
Submarine North Of The Mall
The North Point Mall in Vice City is a great place to explore. Located on the northern part of the first island, this shopping center offers plenty of stores and restaurants for visitors to enjoy. But if you stand on the coast and take a better look in the distance, you'll see a submarine above the water level, which only makes this location more intriguing.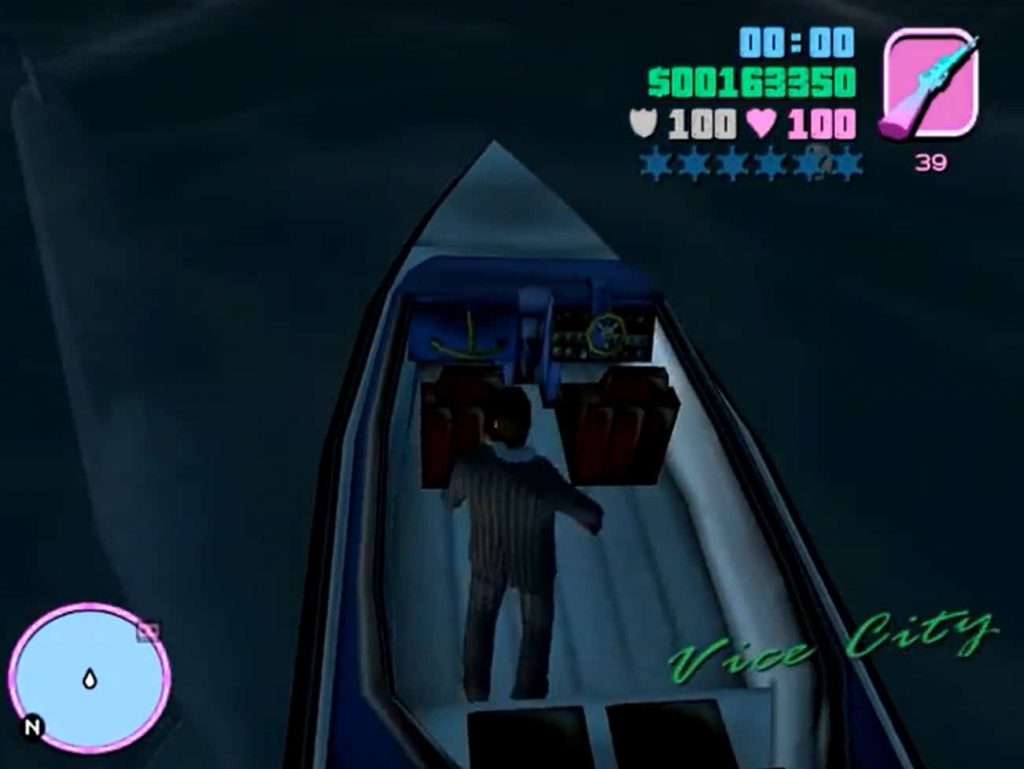 Though there are no pilotable submarines in Vice City, its presence still raises questions about why it's there and who put it there. It could just be a nod to paranoia during Cold War times when spying was rampant, or perhaps someone wanted their secret base for some nefarious purpose. Either way, we'll probably never know.
The submarine remains an enigma at North Point Mall that will always keep people wondering. Visiting North Point Mall provides lots of fun activities like shopping and dining but also gives you something unique – an opportunity to see one-of-a-kind sights like its mysterious submarine lurking beneath its waters!
Its presence adds another level of excitement as you explore everything else around you, so don't forget your camera if you plan on visiting this mall anytime soon.
Scarface Chainsaw Easter Egg
There are so many Easter eggs throughout GTA Vice City, but one, in particular, is dedicated to the movie Scarface, which many GTA fans think is the best Easter egg in this series. It features an exterior to the brutal remains of an event that easily became one of the most infamous moments in the movie.
This GTA Vice City Easter egg is something that a lot of players find intriguing, so we can say it is one of the most interesting locations of the whole game. To find the Apartment 3C, you'll need to head to the complex located in the southern part of Ocean Beach.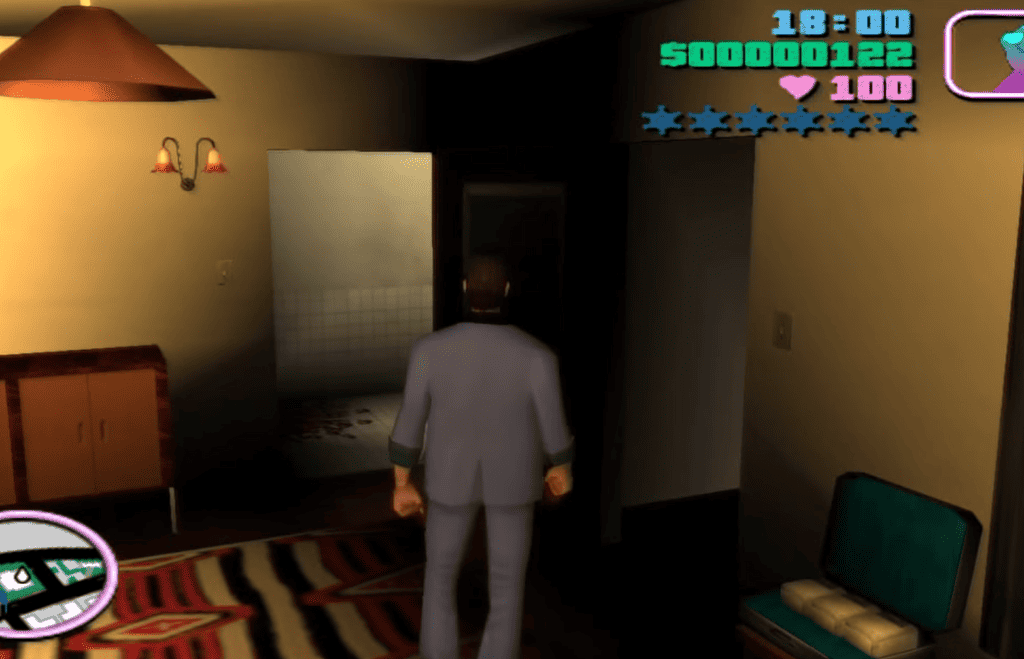 At first, players often think they are entering just an ordinary room, but as they come closer to the bathroom, they quickly realize it contains the remains of what appears to have been an extremely violent occurrence, a massacre.
The story behind this Easter egg is disturbing at the very least, as it is a direct reference to one of the most horrible yet iconic scenes in the movie Scarface. In the center of the room, players will find a chainsaw just laying around, a new weapon that will replace any that the character holds at that moment.
The Village People
As you explore more of Vice City's nightlife, make sure you don't miss out on what goes down at Malibu Club! Whether it is for planning heists or simply enjoying some quality entertainment with friends - there are plenty of reasons why this should be your go-to spot during your stay here.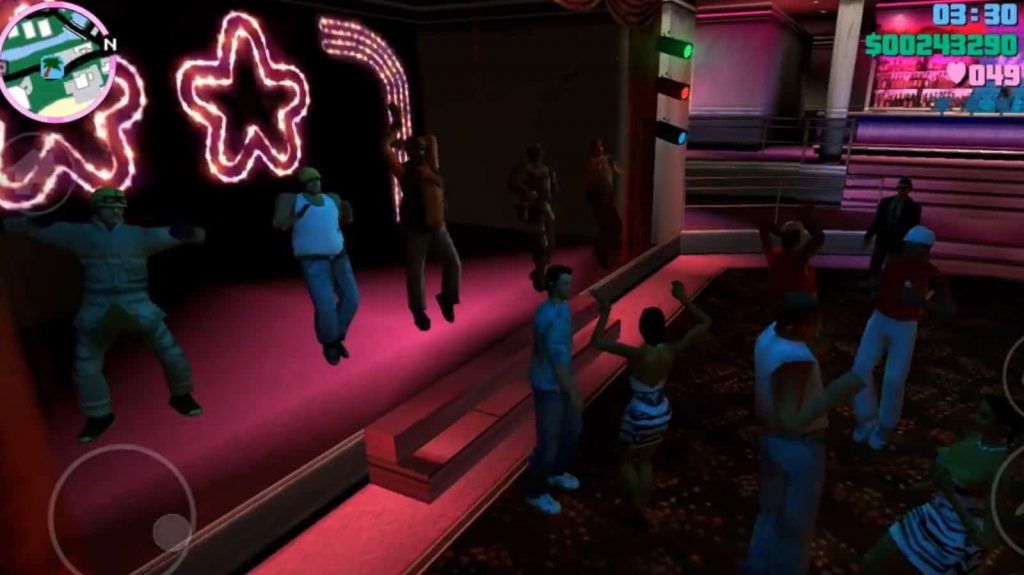 Plus, if you buy it as an asset, then all that money spent will come back around when other players come knocking for those sweet bank robbery plans! The Malibu Club appears so many times in GTA Vice City storyline, and this location is definitely one of the most crucial ones for this game. The club features live music performances by various performers dressed up in different service jobs like police officers and construction workers, which is an obvious nod to the Village People from back in the day.
So get ready for some fun nights filled with music and mayhem, all thanks to everyone who makes up The Malibu Club experience.
Portrait of Frank Sinatra
Game's first cutscene takes place in Italian Restaurant called Marco's Bistro. This restaurant is located in Liberty City, and it has stereotypical mafia-style decor and ornaments that perfectly captures the atmosphere of organized crime and its influence on pop culture during this period.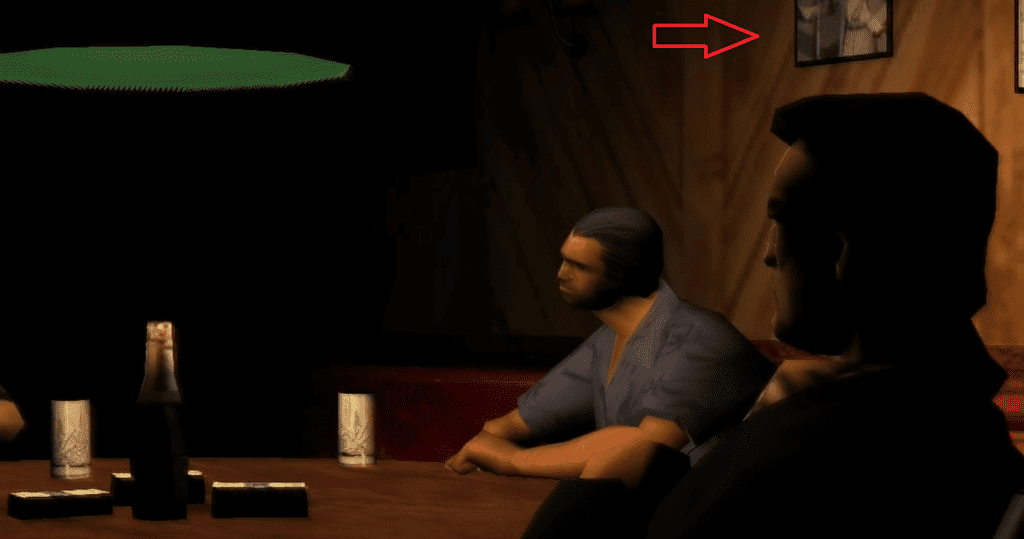 On one wall hangs a portrait of Frank Sinatra, whose notorious reputation for being linked to organized crime makes him a fitting choice as part of this scene. As players enter the bistro, they are greeted by two men at either side of the door who appear to be bodyguards or enforcers for whoever runs Marco's Bistro – presumably someone connected with organized crime.
The moment the players take their seats at one of the tables, they quickly become aware that something bad is going on. Players can overhear conversations between patrons about drug deals and other criminal activities that are taking place within these walls.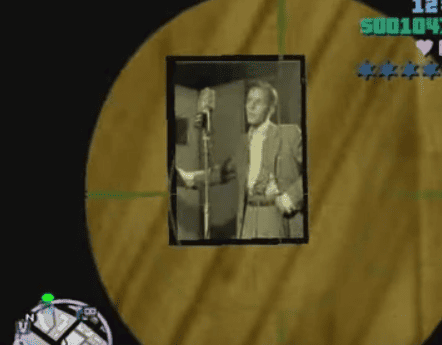 It is clear from just looking around that there is much more than what meets the eye when it comes to what goes on inside Marco's Bistro, making it an exciting introduction to Liberty City's seedy underworld! The opening cutscene does a great job setting up what kind of environment players will be immersed in throughout their time playing the game.
It's a world where violence and corruption run rampant but also filled with memorable characters and plenty of opportunities to explore all sides of life living within Liberty City! From start to finish, you'll get sucked right into this gritty story thanks largely due to how well crafted every aspect was starting right off the bat with our introduction to Marco's Bistro.
Cement Shoes Easter Egg
The Cement Shoes Easter egg can be considered one of the most iconic GTA Vice City easter eggs. Go north of the golf course, and you will find one such unfortunate victim.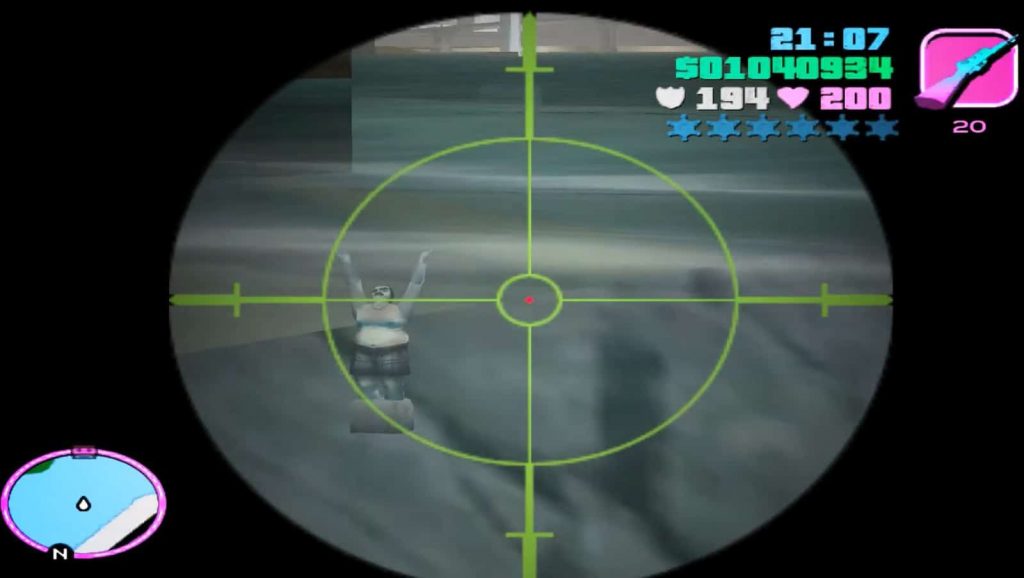 It's not just an isolated incident either, this kind of thing happens quite often in this criminal-ridden city. Also, you will get an immersive experience as they dive into Leaf Links looking for this mysterious item and discovering its connection with mafia culture!
It's worth checking out if you want something unique and exciting that you won't find anywhere else! The sheer number and variety of these hidden gems are what make GTA Vice City truly special. Overall, Grand Theft Auto Vice City remains an excellent example of how ambitious Rockstar Games can make something great with only limited resources and hard work, a lesson we could all take heed from today too.