MOBA games have been gaining rapid popularity over the last few decades and practically conquered online gaming. Their impact in the world of competitive gaming cannot be denied either. Today, we compare two of the most popular games in the MOBA genre - League of Legends and Smite, and this article will tell you which one is better for you and why.
League Of Legends
Released in 2009, League of Legends has long served as the poster child for the MOBA genre. Hands down, one of the most popular games in existence, LoL has left a long-lasting impact on the gaming world. Riot Games' Magnum opus remains one of the most-played games ever, with a highly enthusiastic community, interesting lore, and an extensive roster of more than 140 playable characters called Champions.
Smite
Developed and published by Hi-Rez studios in 2014, Smite is a relatively newer MOBA that has garnered massive popularity over the last few years. Players control Gods, goddesses, or other mythological beings based on Greek, Egyptian, Norse, etc mythologies. Smite enjoys a rapidly increasing fanbase and is gradually solidifying its spot in the list of the best games in the genre.
Now that we know a bit about what we're dealing with here let's compare both games to see how they stack up against one another.
Gameplay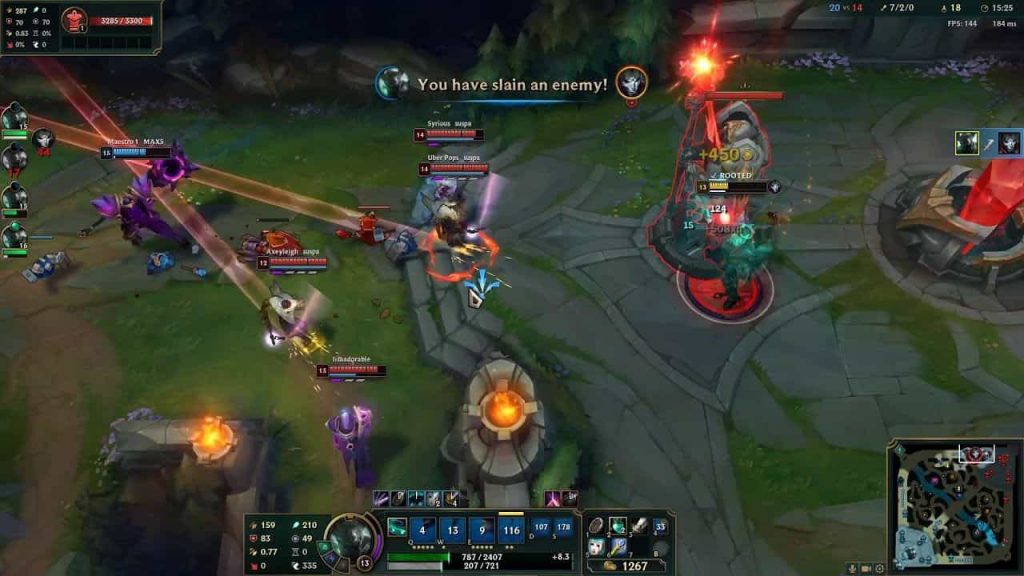 The basic layout of both games is the same, two teams of 5v5 face each other off in a set map layout. A major gameplay distinction is the point of view in both games. League offers a top-down view, giving a more complete look at the arena, whereas, Smite is played in a third-person view. In Smite, the movement is based on the WASD keys format.
Besides the main Summoner's Rift map with three lanes, League of Legends also offers an ARAM mode, which is a bit more fast-paced. On the other hand, in addition to its main Conquest mode, Smite offers 5 other game modes.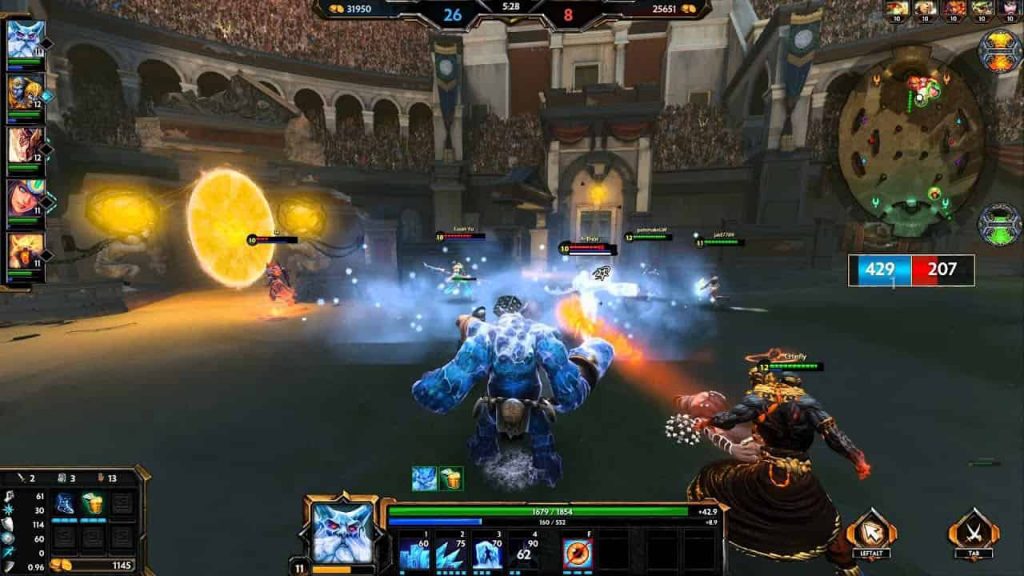 Visuals
Besides the obvious difference between top-down and third-person perspectives between both the games, the overall video game feel and visuals are quite different.
Smite, being the newer game, has better visual quality and graphics. For some people, the third-person perspective might be more immersive than the generic top-down view. However, League of Legends does not fall much behind, with some awe-inspiring graphics for a game of its age. Additionally, The games regularly receive patches and updates to improve their visual quality.
Related articles:
Characters
Both games offer impressively extended rosters, featuring some of the most popular characters in the gaming world.
Champions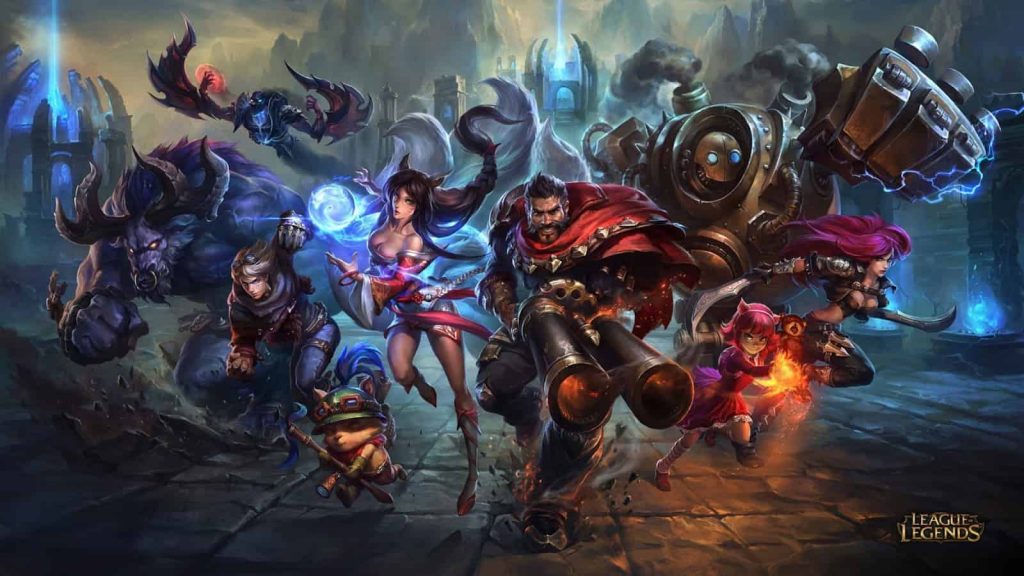 League of legends currently offers around 159 unique champions, all of which are divided into six categories i.e. fighter, mage, assassin, support, tank, and marksman with over 1200 available skins. These classes aren't fixed and can sometimes be extended depending on the character.
Gods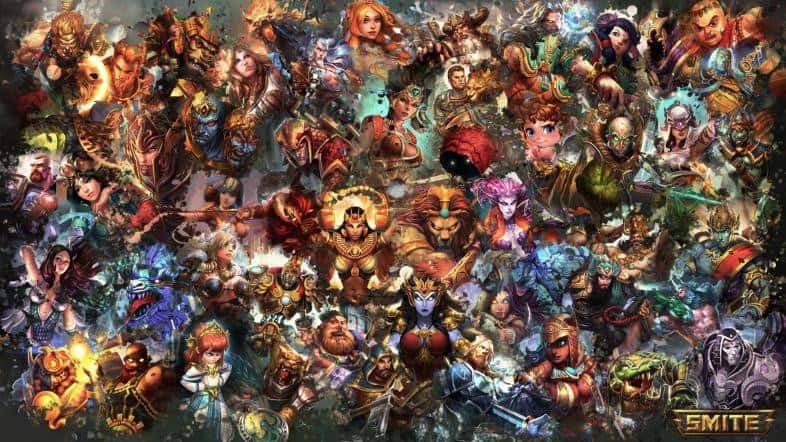 You can play Smite with around 123 playable gods available today, with over 1600 different skins to choose from. These Gods are divided into four main categories: immortals, deities, heroes, and mythical beings, all based on real-world mythologies.
Can You Get Access to Every Character for Free?
Both League of legends and Smite offer certain characters for free at the start of the game, whereas you will have to buy others using the in-game currencies. A major difference between both games is that you can purchase Smite's entire roster at a single with the Ultimate God Pack. However, League of legends does not offer any such purchase. Nonetheless, you can sometimes unlock certain League champions through in-game events and giveaways.
With regard to community, League Of Legends wins clearly with a huge margin over Smite. This might be because League has been around for much longer. League of Legends currently boasts well over 150 million registered players; tens of millions of these concurrently play League on a daily basis. Smite also has some good numbers to show, with over 30 million registered players as of 2022.
League of Legends is also one of the most streamed games on Twitch, ranking 3rd on the platform as of December 2022. Smite doesn't boast nearly as many streams as compared to its competitor. Both the games are infamous for the much-prevalent toxicity among the player bases.
Competitive Scene
Both games have a thriving competitive scene, with many big tournaments occurring throughout the year in different parts of the world.
The biggest League Of Legends tournament is the LoL World Championship, which takes place at the end of every season and is hosted by Riot Games. The 2022 tournament boasted a massive prize pool of over 2 million dollars. On the other hand, the highly-acclaimed Smite World Championship hosted by Hi-Rez studios is the premier Smite tournament, boasting a prize pool of around $600,000 in 2021, much less than some of the event's earlier iterations.
Besides these, both games are featured in many other regional and international tournaments worldwide. However, League's competitive scene, being much more mature than Smite's, generally sees a lot more traction and is covered much more extensively.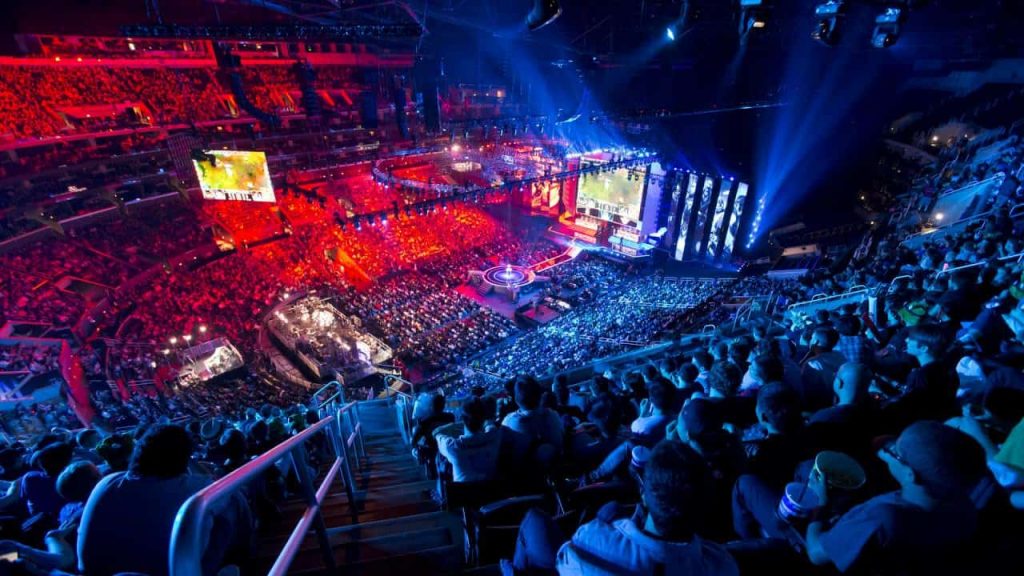 Judging by pure gameplay and game modes, it is quite difficult to stack one game over the other. Of course, there are many personal preferences regarding viewing angles and movement. So, one might prefer Smite over League or the other way around by just the way the game looks.
However, regarding competitive gameplay, community size/activity, and sheer popularity, League of Legends lands much higher than Smite or any other MOBA. Ultimately, it all depends upon the player's choice and personal goals. It is highly recommended that you play both games in order to get a taste of what's in store for you and then decide which one works the best.