Although Ares is not the most popular weapon in the game, there are those who prefer this weapon just for these skins. It is possible to see many different designs, from futuristic space themes to striking noble themes. All of the Ares skins are of very high quality, but some stand out more.
We've put together a list of the best and most beautifully designed Ares skins in Valorant. If you're not an Ares player, we're sure you'll think about it after seeing these top-notch skins. Then let's have a quick look!
Singularity Ares Skin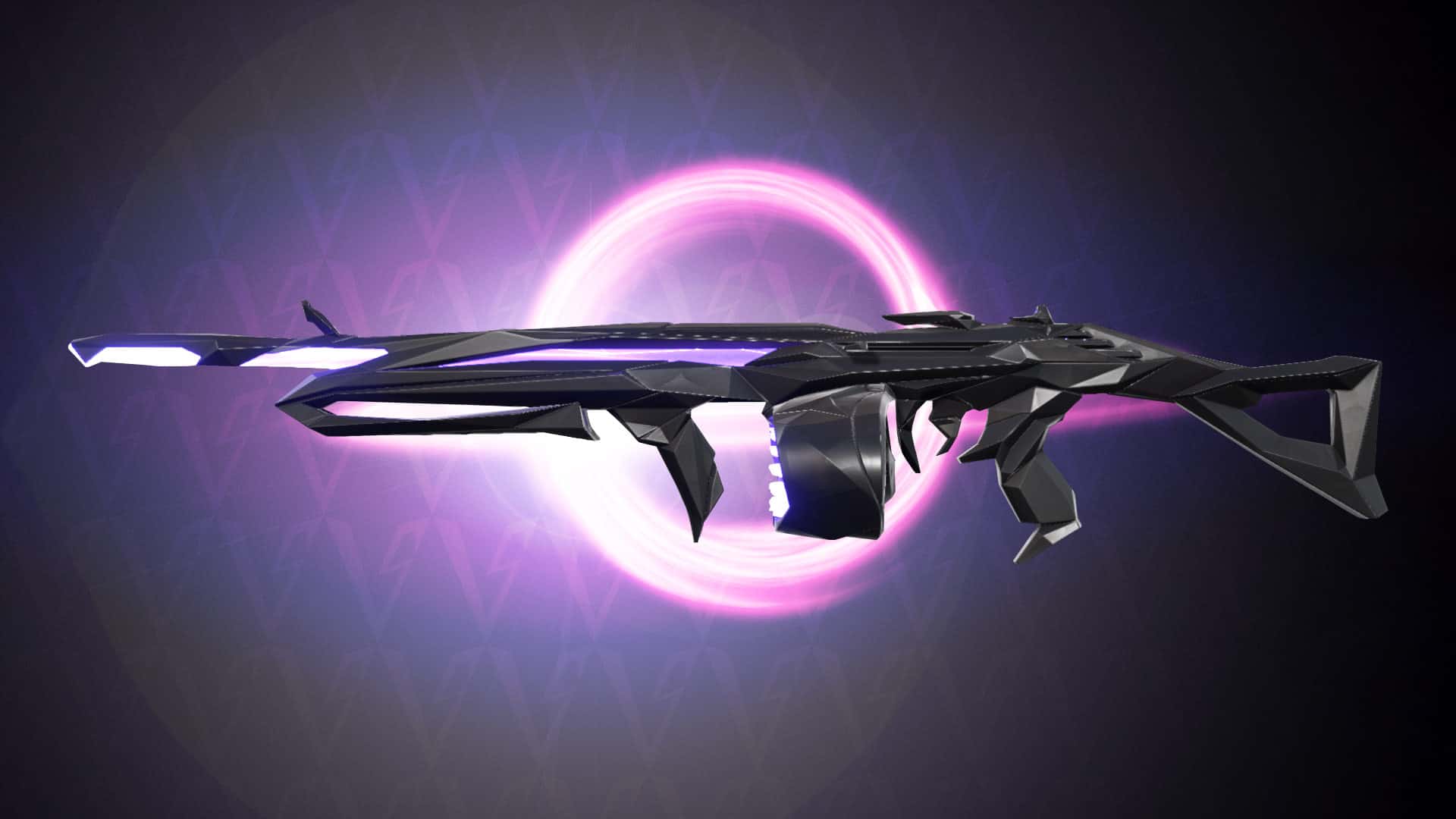 | | |
| --- | --- |
| Release date | October 13th, 2020 |
| Variants | Default, Blue, Red, Purple |
| Price | 2175 VPs |
The main theme of this skin is the cosmos and astrology. If you want an extraterrestrial and stellar experience, Singularity Ares is for you. This skin has its own unique cosmic sound effects, astonishing animations, and excellent variants. The black hole detail on the finisher is the best part of this skin. You can send enemies into a haunted universe with a single bullet. Despite having perfect variants, the default version has always attracted the most attention because of its elite look. Definitely one of the best weapon themes in Valorant and perfectly suited for Ares!
Sentinels of Light Ares Skin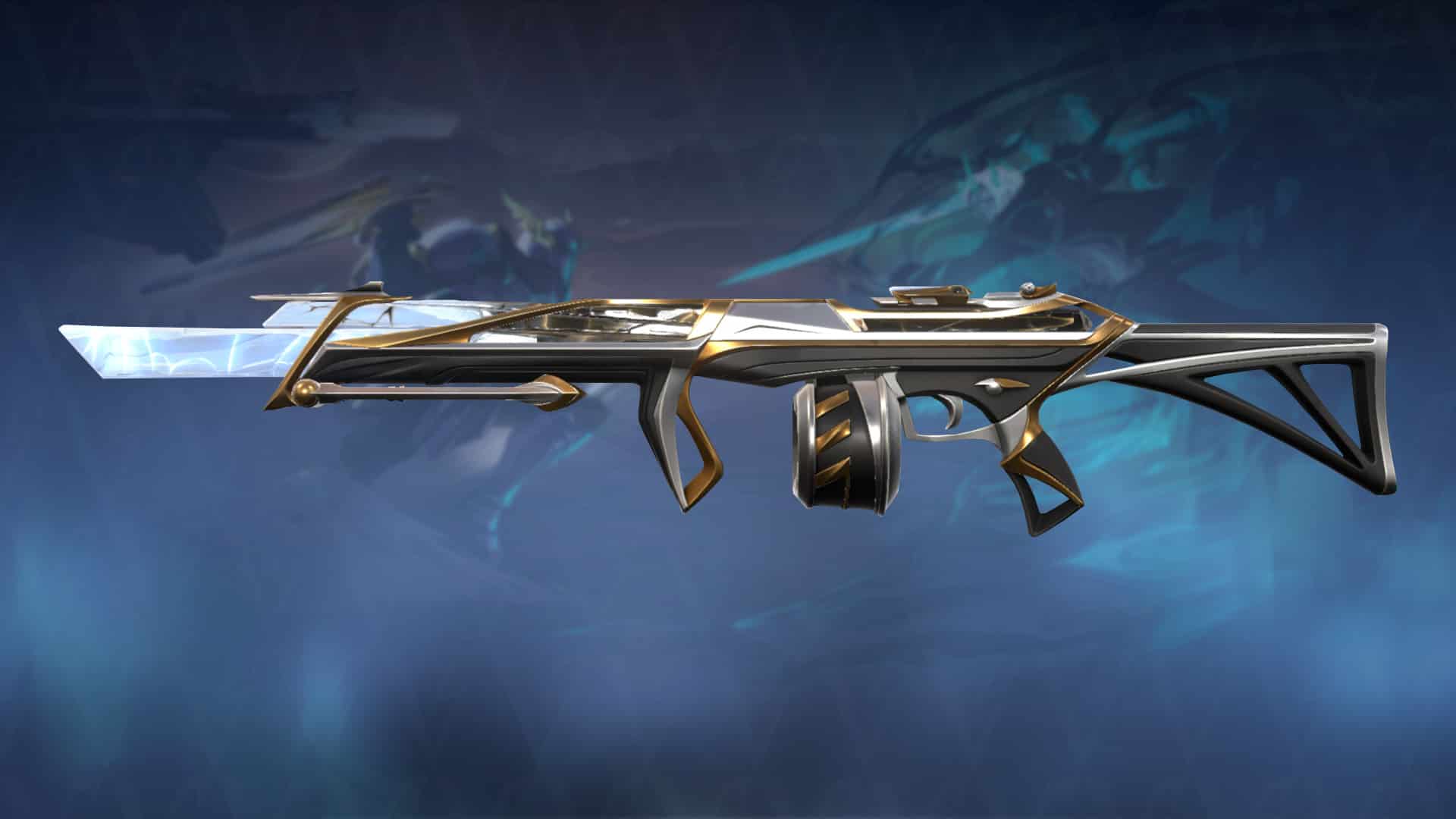 | | |
| --- | --- |
| Release Date | July 21st 2021 |
| Variants | Default, Pink, Red Green, Blue Purple |
| Price | 2175 VPs |
The original theme of this skin belongs to League of Legends, but it came to Valorant as a bundle. We definitely think it's one of the sleekest and most marvelous collections in the game. Red Green will be an excellent choice of variants for those who want an exotic and natural theme. In particular, the Finisher animation purifies the corrupted spirit of the opponent and pulls it into the sky. Simply great!
The Sentinels of Light skin owes its noble and exquisite appearance to gold and metallic coatings. While the crystals in the barrel add a more unique look to the weapon, the glass structure on the body of the weapon is charming and enriched. In short, Sentinels of the Light Ares definitely has one of the best designs in Valorant. Ares seems to be able to carry that very well, too.
Infantry Ares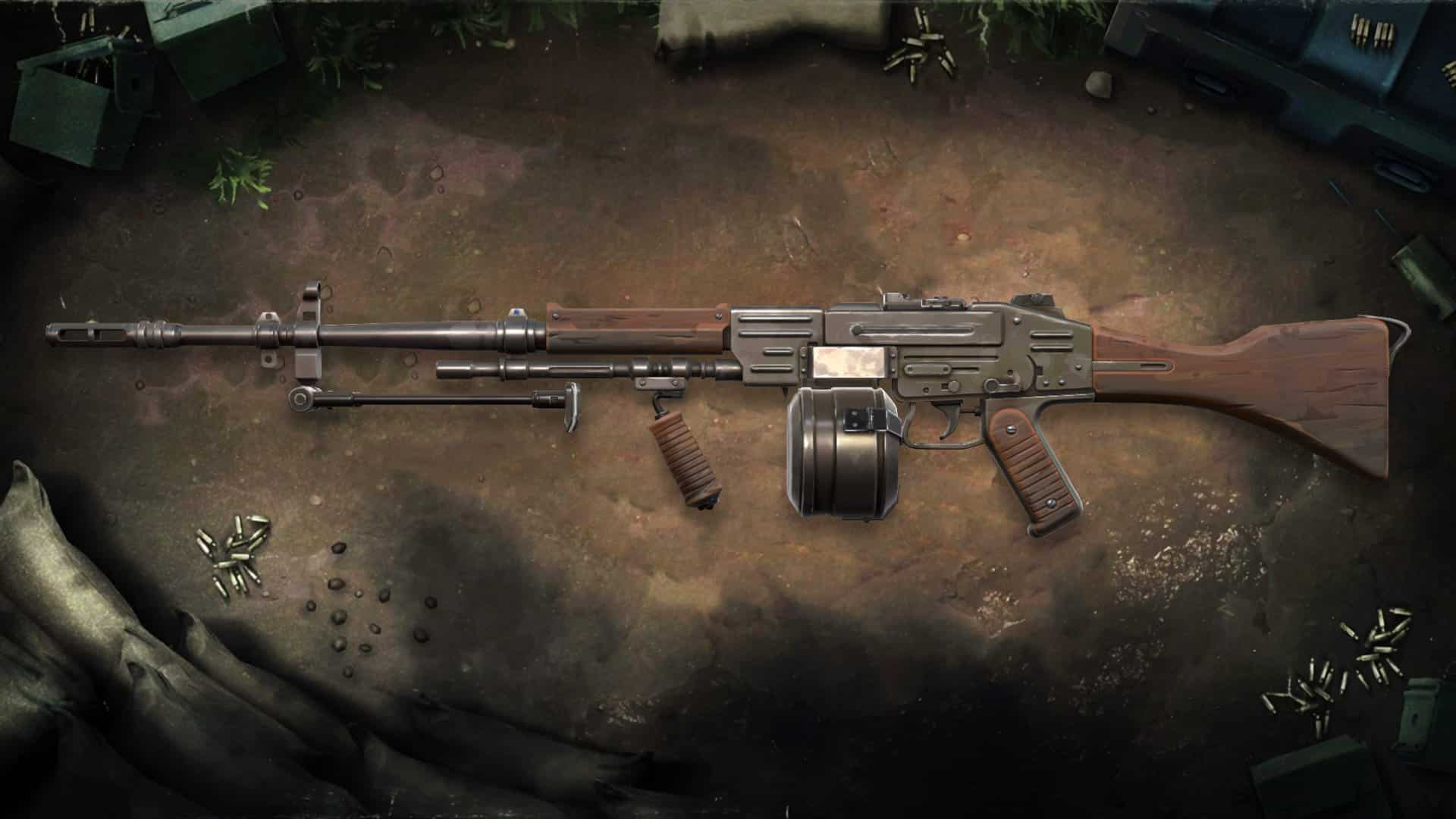 | | |
| --- | --- |
| Release Date | March 18th, 2021 |
| Variants | Default |
| Price | 875 VPs |
This Ares skin is cheaper than the others, but it's a classic. It is among the skins that Ares players prefer to buy because of its realistic nature. If you like World War II skin themes, we say don't miss Infantry Ares.
Valorant has little to do with WWII like Call of Duty, but with this skin, you can go back in time and feel like you're in a fierce battle. The mix of wood and metal adds an old-school feel to this weapon and it has a lot of buyers because it appeals to a certain player base.
Nebula Ares Skin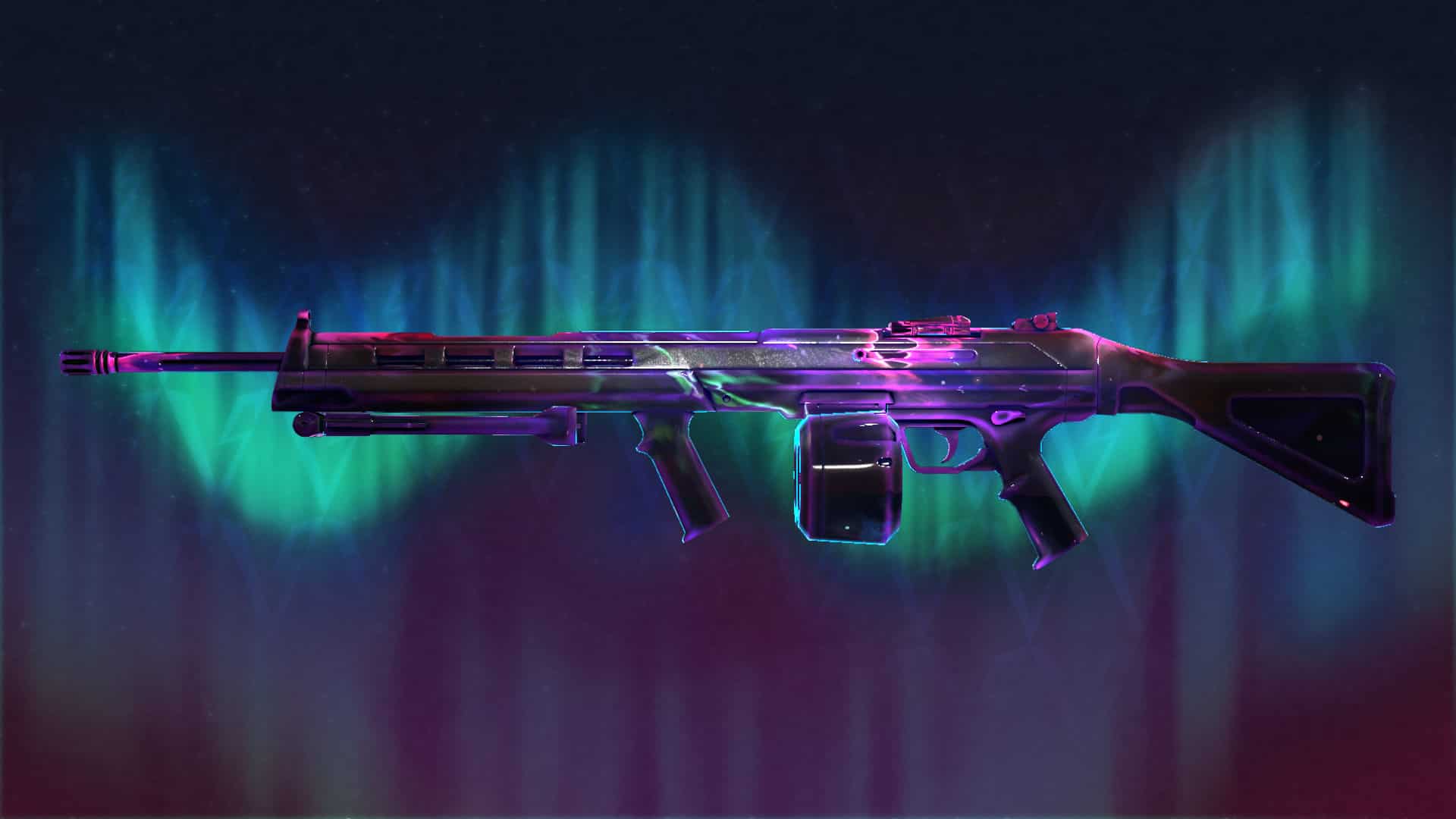 | | |
| --- | --- |
| Release Date | August 21st, 2020 |
| Variants | Default |
| Price | 1775 VPs |
Despite being one of the oldest skins in the game, Nebula Ares has always managed to remain one of the most noticeable and jaw-dropping skins. While there are so many expensive and better quality Ares skins, there are still players who prefer to use it because of its unique aura.
It contains a huge galaxy in its body and it always shows itself on the map with its distinctive purple color. We think the galaxy and cosmos themes suit Ares quite well because it's a wide weapon. Although this weapon has no extra features, it puts Ares in a completely different mode even as it is. If you come across it in the store, we definitely recommend you buy it!
Titanmail Ares Skin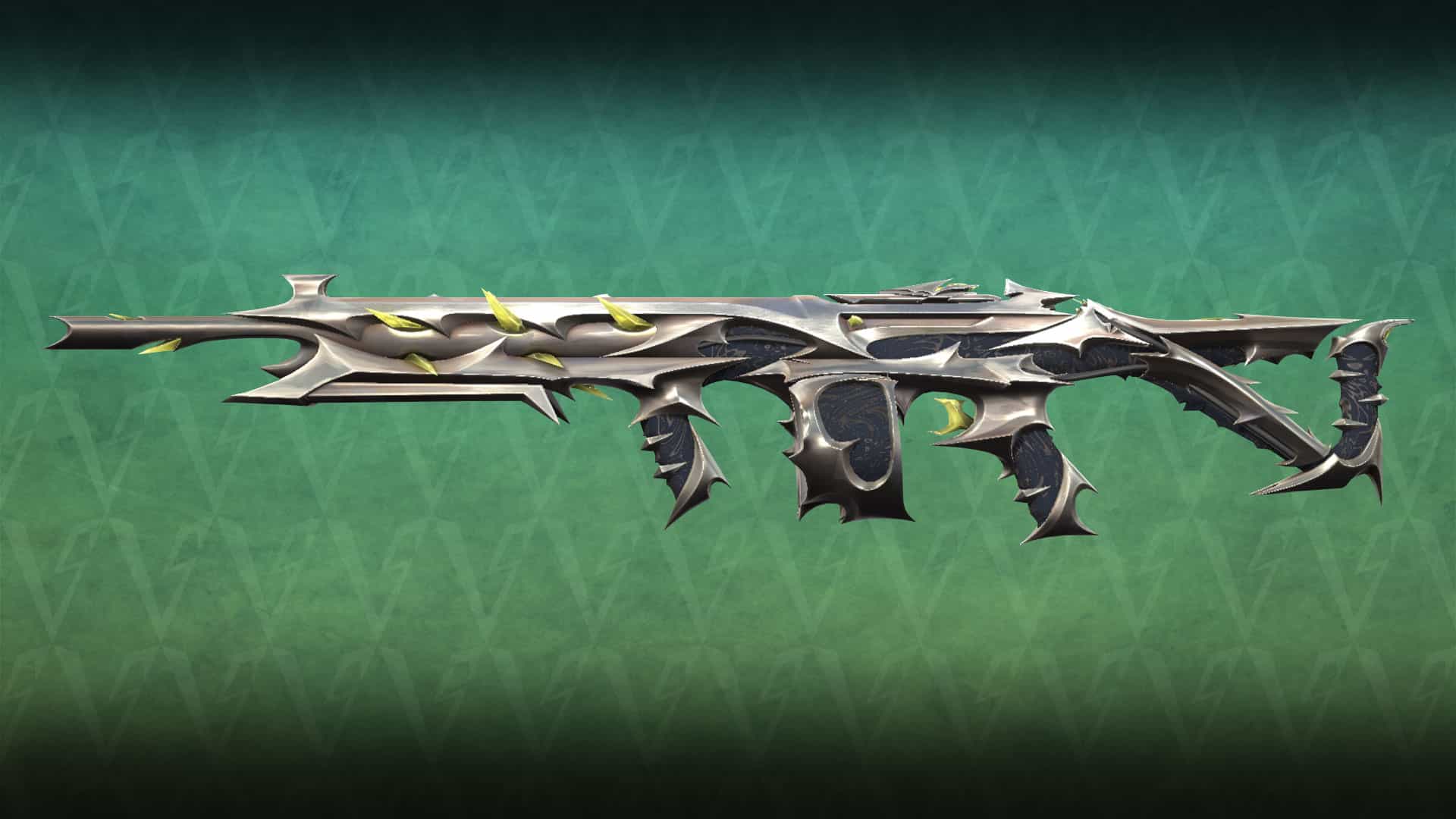 | | |
| --- | --- |
| Release Date | May 11th 2022 |
| Variants | Default |
| Price | 1275 VPs |
The most striking feature of this weapon is its spines and intimidating appearance. As the name suggests, you can run at your enemies like a titan and destroy them.
Playing with Titanmail Ares, you can feel like you're at war with the Greek gods because it really feels like it. The body of the weapon is covered in sharp crystals and metal points that remind us of the weapons of the Greek gods. In addition, the shiny black motifs on the hilt and various parts of the weapon added a rich look to the weapon. In a word, perfect.
Today we have listed the best skins for the Ares weapon in Valorant. Of course, many skins such as Magepunk Ares skin or Minima Ares could also be included in this list, but these are the most popular and purchased Ares skins.